New Xbox App Now In Preview On Windows 10 For Phones
Published: Friday, May 15, 2015Tagged: Xbox Live, Xbox Live Apps, Xbox One,

Microsoft has announced that a new Xbox app with the latest Windows 10 Insider Preview build (build #10080) for phones is now in preview.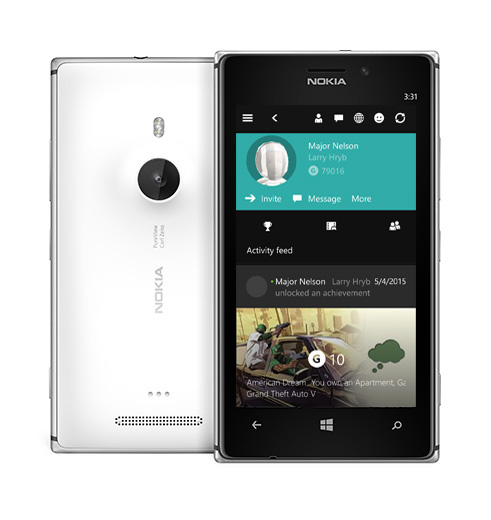 Once you're on the latest
Windows 10 Insider Preview build on your phone
, go to the Store Beta to download and check out an early preview version of the Xbox app. We're excited to move toward bringing your favorite Xbox on Windows features to Windows 10 for phones.
With today's version of the Xbox app on Windows 10 for phones, you can access your activity feed, achievements, friends list, activity alerts, messages, watch Game DVR clips, and connect to your Xbox One. Over the coming weeks, we'll update and add more Xbox features to the preview including OneGuide integration, Live TV Streaming, Game Hubs, and more. So stay tuned!
To join the Windows 10 Insider program, go here to sign up, then download the Windows Insider app to your Lumia phone, choose either a fast or slow ring and get the updates. For more information, check out Gabe Aul's post on the Windows Blog.
Source: MajorNelson

Aksys Games announced today that Tin & Kuna will be rolling onto the Xbox One, PlayStation 4, Nintendo Switch and PC this fall. Help Kuna save his buddy Tin and rebuild...

We're only a little over a week away from the much anticipated release of the Final Fantasy VII remake - the game did its part in redefining modern JRPG games and has in...

The video game industry is incredibly popular, with millions of people playing their favorite games on Xbox every day. Even if they aren't playing themselves, they are...
Average Score: 4




Votes: 1