Games killed by EA Sports' FIFA Video Game Franchise
Published: Sunday, May 17, 2015Tagged: Gaming, Xbox One

EA Sports' FIFA franchise is without question the undisputed don of the soccer video game sector. Right now, we live in a world with just two soccer titles: Fifa and Pro Evolution Soccer (PES). However, in the 2000s, we had numerous soccer titles to choose from. These all withered as they tried to compete with the brilliance of PES or FIFA. With PES' star now very much on the wane, FIFA will dominate the sector.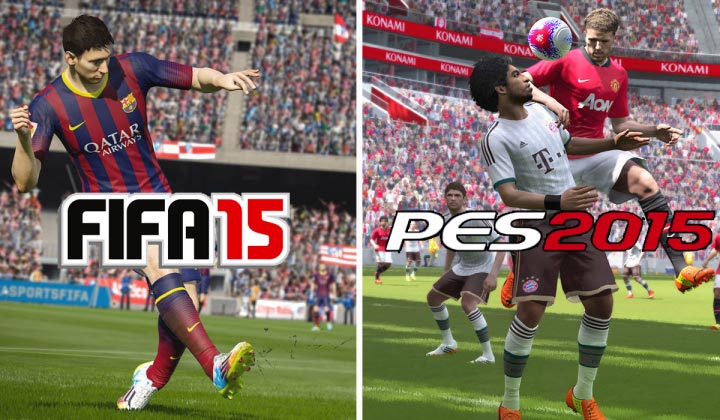 So, let us take a trip down memory lane and see which soccer franchises were killed by the juggernaut that is FIFA.
This managerial game was hugely popular at its height in the early 2000s. With a 3D match engine it differed markedly from Championship Manager. Meanwhile, its focus on the managerial aspect of soccer made it stand out against FIFA. The game's ability to let you upset the Serie A betting by taking someone like Chievo Verona to the title or taking a Division Three club to the top flight was rewarding, and unique. In comparison, FIFA lacked depth. However, the game was killed by a combination of FIFA and Football Manager. The latter was a better manager game, while the improved Career Mode on FIFA was substantial enough to make LMA Manager obsolete.

This Is Football
Soccer fans remember This Is Football (TIF) for all the wrong reasons. Anyone who has played the game will note how pressing the left bumper would result in your player either diving or committing a red-card offence. More often than not, you would get caught, but the thrill of trying to get away with it meant that you always came back. Sadly, besides that, the game had nothing to offer gamers. Its controls were poor, its gameplay stiff, it realism was minimal, and its enjoyment levels were severely lacking.
Pure Football entered the market at a silly time. The year was 2010, PES was just about on top in the soccer wars, but FIFA was returning to form. By 2011, the roles reversed and since then the gap between the two has rapidly increased. That meant there was limited room for Pure Football to make an impression. There are few that can recount ever playing Pure Football, which tells you all there is to know. Gamers had decided in the years prior that they were PES of FIFA players. There was no room in the market for a third choice. Pure Football was dead in the water before even hitting the shelves.
Sega Soccer Slam
A misreading of the market proved to be Sega's downfall with the Sega Soccer Slam game. With soccer games being a 3+ as well as hugely popular with soccer fans from that age, a childlike soccer game did not really have much of an audience. Moreover, those who play soccer games want to play soccer properly, not with a side called "Team Toxic".
Over the years many more have tried and failed to compete with FIFA. It seems that FIFA has indeed won this war.
Most Recent Trailers for FIFA 15
Latest FIFA 15 News & Rumors
Xbox Live Gold members can experience the EA Access Vault for free during the week of January 19 – 24.That means if you have Xbox Live Gold and own an Xbox One, you can...

Xbox Live Gold members can now play all the great EA games in The Vault with EA Access, totally free through June 22. Download the free EA Access app on Xbox today!Binge on...

EA Sports FIFA 15 is now available for Xbox One and Xbox 360.FIFA 15 brings football to life in stunning detail so fans can experience the emotion of the sport like never...
Rate This Article
Average Score: 4.57





Votes: 7