The Best Sports Video Games You Need To Play
Published: Wednesday, August 03, 2022Tagged: Gaming

While there are many different types of video games people love to play, one genre that has always been popular is sports games. For years, people have been playing video games based on real-life sports, such as football, basketball, and baseball.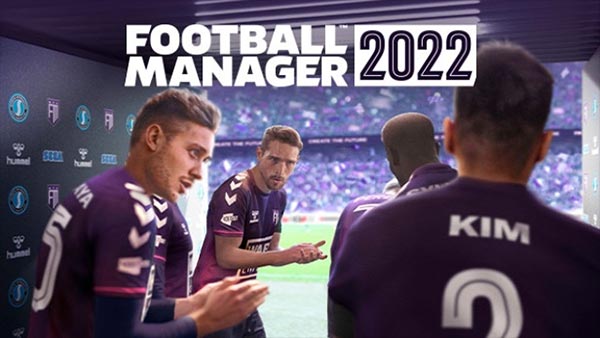 There are a number of reasons why sports video games are so popular. One reason is that they allow people to play the sport without having to actually participate in it. For example, if someone doesn't like playing football in real life, they can instead play a football video game and still get the same satisfaction.
Here are some of the best sports games you can play.
ESPN NFL 2K5
If you love the beautiful game of American football, then you are definitely searching for the best nfl week 8 odds right now. But, if you want to take a break from betting and try good sports video games, then we have the perfect game for you. The ESPN NFL 2K5 video game is a great way to stay entertained while getting some exercise. The game features all of the teams from the National Football League, as well as a variety of different game modes. You can play a quick game, a season mode, or even create your own player and compete against others online.
Sure, there are newer NFL games that have better graphics, but when it comes to gameplay and the general feel of the game, it is safe to say that this one is one of the best. The IGN graded it with 9.3. That should tell you all you need to know when it comes to the quality of the video game.
Football Manager 2022
Football Manager 2022 is a video game that was published on 8 November, 2021. The game is a football management simulation game developed by Sports Interactive and published by Sega. It is one of the best Football Manager games ever made. If you love football and you want to feel like a coach while sitting in your living room, then this game is definitely for you.
NBA 2K14
The NBA 2K14 video game is a basketball simulation game that was released in 2013. The game features several different modes, including a career mode, a MyPlayer mode, and an online multiplayer mode.
The career mode allows players to take control of an NBA team and guide them through a season. The MyPlayer mode gives players a chance to create their own player and compete against other players online. The online multiplayer mode gives players a chance to play against each other in matches of up to five-on-five.
NBA 2K14 received generally positive reviews from critics. Many praised the game's visuals, gameplay, and overall presentation. Sure, there are games that are more recent, but it is safe to say that none of those games are as good as the one made back in 2013. The IGN graded the game with 9.3. That is pretty good.
If you love sports games and you don't know what to play, the video games we discussed today are maybe the best options for you.
Cozy up with the newest story trailer for Baltoro Games' (@BaltoroGames) upcoming title, Pixel Cafe! Experience retro visuals, skilled time management, and a premier...

Amber (@Amber_Studio), the largest independently-owned Romanian game development studio, recently expanded its global presence by opening its first studios in Asia: Taiwan...

Gameloft Brisbane (@Gameloft_ANZ), the studio behind award-winning games such as My Little Pony: Mane Merge, The Oregon Trail, and Ballistic Baseball, has entered a new era...