Xbox Series vs PlayStation 5 Buyer's Guide in 2022
Published: Monday, August 15, 2022Tagged: Gaming

Xbox Series X or PlayStation 5, this is the question – probably the sort that Shakespeare would have asked had he known high-definition graphics and immersive gameplay. The rub here is that picking one or the other can often prove a little overwhelming. After all, they are both the next generation consoles, come with their distinct hardware and software advantages, and may trigger some budget considerations. In a way, when you are looking for low stakes roulette you are also looking for potentially the best games.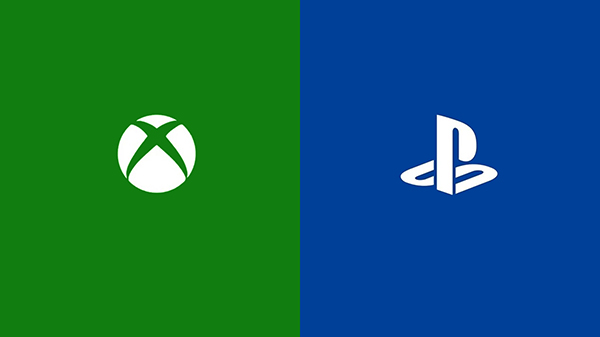 Xbox Series X vs PlayStation 5: Which One to Buy?
Well, wondering whether to pick the Series X or PlayStation5 is actually not so different. You are still trying to figure out just which one of the two will make a better entertainment and gaming system at home. So, which one should you be getting? It's a close call, so let's find out.
Sharing Much of the Cool Features Across Platforms
The truth is that neither Sony nor Microsoft would let themselves to simply be swept away by the competition. Both gaming consoles are capable of 4K gaming and support up to 120 frames per second, making for an incredible experience when enjoying the game. In other words, there are no real shortcomings so far as this part of the experience is concerned.
Players will be able to access a hefty selection of games. The competition between the two companies has also been benefiting consumers, of course, both in terms of the pricing of the consoles but also in what they deliver. This has created a series of announcements by both companies, which are constantly looking to improve and elevate the experience for their players.
For example, PS5 will have VRR support and is also working on a dedicated set of virtual reality experiences – sounds pretty neat, right? And it is! In terms of pure processing capabilities, it's really safe to say that both consoles are virtually on par, and giving one or the other a hardware advantage would not really be quite serious. They are capable of rendering all new games smoothly on your TV, and you will definitely have no problem running them.
Game Selection and Future Prospects?
Since the hardware between the two companies is pretty much similar, you may wonder what games you want to play best. Now, for the most part, you will notice that the hardware similarities cut too close to home, but then again, you have some titles that may only be available for one console or the other.
For example, if you want to play some of the upcoming games in 2022-2023 that are on Xbox only, you will then be focusing on titles such as Fable, Scorn, Warhammer 40K: Darktide, STALKER 2, Warhammer 40K: Space Marine 2, and so many others. These games are exclusive, and if you lean towards them, then Xbox may be the best platform for you.
Then again, PlayStation 5 also has such a great number of exclusives that it's hard to pass! Some of those include Returnal, Horizon: Forbidden West, Final Fantasy VII Remake, God of War: Ragnarök, and so many others. Players are welcome to experience those and so many other games by picking the right console for them.
Judgment Call and Brand Loyalty Moreso Than Anything Else
So, the truth is that all it comes down to is a personal choice. Some argue that Xbox has a more affordable pricing model, and it's already integrated with Windows in more than one way. This makes it easy to actually benefit from cloud services, get access to rental games, and so much more. PlayStation5 is indeed just a wee bit heavier on your pocket, and that's fine as well.
Overall, it will come down to your own personal feelings about consoles and where your loyalties lie in the long term. Players are very welcome to actually focus on those solutions that make the most sense to them. Buying a console is fun – and always rewarding, so don't hesitate!
Developer Nekki dropped the first gameplay trailer of SPINE, its upcoming gun fu action game, at the PC Gaming Show: Most Wanted. SPINE will let you unleash stylish and...

Sam & Max: The Devil's Playhouse, a remastered version for one of the last traditional adventure games Telltale made before hitting it big with The Walking Dead, is...

Articy Software has launched articy:draft X (@articydraft), the newest version of the articy:draft software series that has been used to create games such as Broken Roads,...