Amber Studio Secures $20 Million Minority Investment to Fuel Accelerated Expansion through M&A
Published: Friday, October 21, 2022Tagged: Gaming, Industry

Amber Studio SA announced that a fund advised by Emona Capital LLP ("Emona Capital" or "Emona"), a London-based investment firm, has agreed to invest up to $20 million at a $190 million post-money valuation to accelerate Amber's global growth through M&A. Part of the proceeds will also be invested in the Company's internal infrastructure to underpin continued rapid organic expansion. Dominik Dolenec, Managing Partner at Emona Capital, will be appointed to Amber's Board of Directors, bringing his wealth of experience to bear in support of Amber.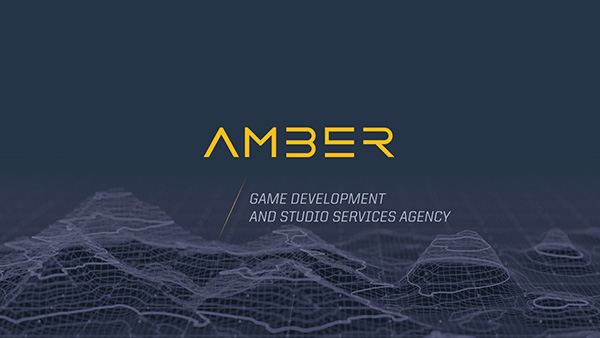 "We are thrilled to form a partnership with Emona Capital, and we welcome Dominik Dolenec to Amber's Board. After almost a decade of purely organic development, we are pleased to enter a new stage for Amber, a period of even more accelerated growth. Emona Capital has proven experience in emerging markets, which matches our expansion thesis and which we are confident will aid our expansion plans. As a people-centric organization, it was crucial for us to find a partner who understands and respects our development vision. With Emona, we share the goals for Amber's future – one that is focused on key stakeholders, our clients and our teams, and built on a promise always to deliver quality through incremental and breakthrough innovation. Together, we will continue to develop our joint vision of evolving Amber into a global player that sets industry standards while adding value to the creative industries at large," stated Jaime Giné, CEO of Amber.
Founded in 2013 in Bucharest, Romania, Amber is a creative agency structured as a network of studios with different specializations, offering a wide range of video game development solutions, including complete product delivery, co-development, platform conversion, live operations, and support services. The Company has approximately 1,200 employees based in Bucharest, Botoșani, Guadalajara, Montreal, Kyiv, Warsaw, San Francisco, and Los Angeles.
"Amber is at an exciting point in its rapid global expansion, and we are thrilled to partner with Amber's exceptional leadership team," said Dominik Dolenec. "We believe that the gaming industry has a bright future, and that Amber is uniquely positioned to benefit from the broader market trends thanks to the strength of its client base, the breadth and depth of its capabilities and the Company's remarkable culture."
Mihai Pohontu, Chairman of Amber, added: "This is the beginning of a new chapter in the history of Amber, one that will see us extending our network of studios to cover all genres and platforms, while reinforcing our studio service capabilities. At this larger scale, we can realize our agency vision to evolve game development ecosystems around the world through investments in community and innovation."
The investment, combined with Amber's own profits, will fund mergers, acquisitions and acquihires of studios across the world, which will complement Amber's existing network of studios and secure its presence in high-potential, emerging markets. Moreover, apart from reaching new geographies, the purpose of the expansion is to expand the range of services offered and introduce new game genre specializations.
In the last five years, Amber's revenues grew at a compound annual growth rate of over 50%. In 2021, the Company posted a record turnover of $30 million, a 56% increase year-on-year. Approximately 70% of revenue was generated through game development projects, with the remainder comprised of development support services, including quality assurance, customer support, and localization. The Company works with global brands such as Amazon, Disney, NBC Universal, Paradox Interactive, Rovio, That Game Company, N3twork, and others.
The transaction was facilitated by law firms Filip & Company, advising Amber, and Wolf Theiss Romania, Goodwin Procter LLP and Haynes Boone LLP, advising Emona Capital.
Keep up with all the latest games industry news, follow @XONEHQ on Twitter, YouTube, Instagram, Facebook, and Pinterest, download the free XBOX app for Android, and stay tuned!
Sam & Max: The Devil's Playhouse, a remastered version for one of the last traditional adventure games Telltale made before hitting it big with The Walking Dead, is...

Articy Software has launched articy:draft X (@articydraft), the newest version of the articy:draft software series that has been used to create games such as Broken Roads,...

Though most people think of PC games when the word "esports" is mentioned, not many people realize how popular console esports games are getting. As time passes, the...