Top 10 Most Underrated Xbox Games that Were Ever Made
Published: Thursday, October 27, 2022Tagged: Gaming

The answer to the question "What are the best Xbox games ever made?" will vary depending on who you ask. Some gamers who like quests and fantasy might say that it has to be The Witcher 3: Wild Hunt. Some might say Halo: Master Chief. Others still might say Titanfall 2. If you ask people what the most underrated Xbox games of all time are, you might get different answers again.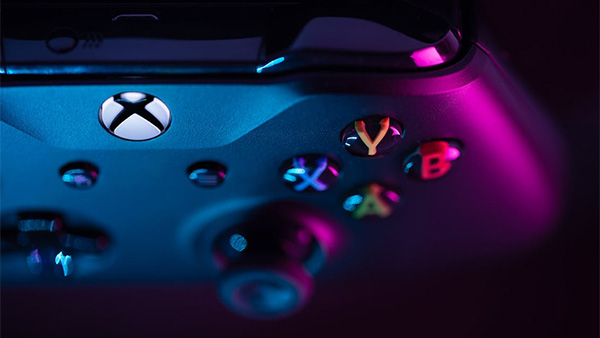 These neglected games that languished on the shelves after their releases did not do so because they were poorly made. Underrated games are underrated for a number of reasons: they could be niche and not what the mass market appreciated at the time, they could have been released by an underfunded studio to rather less than the usual fanfare, or they might just have received a few bad reviews that scared all the rest of the potential fans off before the game even had a chance. Here are our top ten picks for the most underrated Xbox games ever.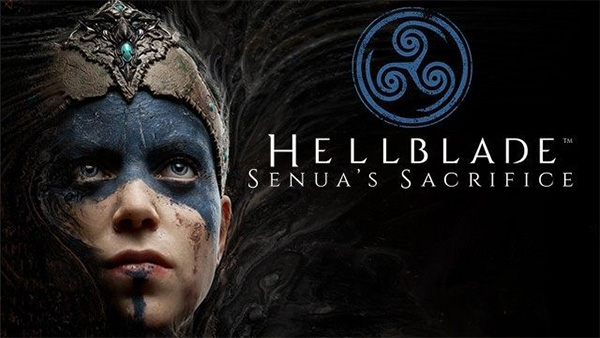 If incredible world-class graphics and storylines are your things, then Hellblade is the game for you. We follow a Celtic warrior, a woman called Senua, as she undertakes a quest to travel into Niflheim, the Viking version of hell, to fight for the soul of her departed lover. It is a heart-rending tale of fighting for what you love no matter the cost. Soon, Hellblade 2 will join its predecessor.
In Innocence, we meet Amica and her younger brother Hugo. It is 1349, and a plague is ravaging France, turning the land into a boiling pot of rat infestations, inquisition soldiers, and unstoppable disease. Amica and Hugo must survive as they are pursued by soldiers. They will need to learn to trust each other completely and trust the other children that they join forces with as well. As the fight for survival begins, the time of innocence ends.
Classic science fiction animation and storytelling come together to bring us No Man's Sky. You'll have a whole new galaxy to explore and new plant and animal life to encounter, but be careful as you do! All the stars in this galaxy are distant suns, and every sun has its own planets. There are no limits to what you can discover in this incredibly vivid game. The procedurally generated universe in No Man's Sky is unparalleled.
Our favorite tomb raider is back and looking better than ever. In this 20-year anniversary celebration of a game, Lara has to defend Croft Manor against sinister forces and stay alive in the face of a zombie invasion. You can play with a friend in the co-op mode and survive the most extreme conditions together. Try a range of new Lara skins and explore an all-new tomb; what would the Tomb Raider be without a tomb, after all?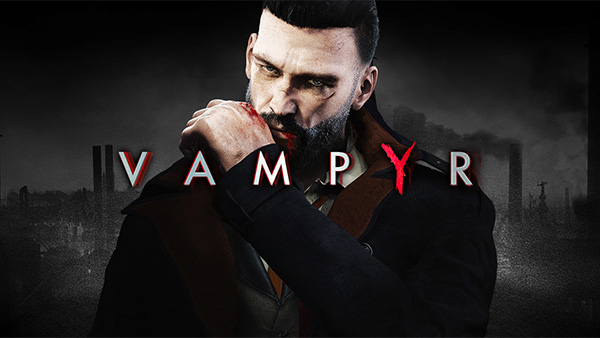 In Vapyr, we find ourselves in London. The year is 1918, and you play Dr. Jonathan Reid: a man who is a newly turned vampire making his way through an unfolding world. Now cursed to feed on those he once vowed to heal, you must decide whether you will give in to your new hunger or fight against the monster within.
It's time for a little psychological horror with The Medium. You'll need to keep your wits about you as you set out to battle The Maw, a monster born in the wake of indescribable tragedy. This third-person romp through dual realities requires you to use all your psychic abilities to stay safe and fight off the Maw before it consumes everything around you.
You're fighting for revenge in The Saboteur, playing as Sean Devlin, an Irish racing mechanic. Everything he loves was taken away from him by a Nazi officer, and he's on the hunt for payback. You'll need all the street smarts and fighting abilities you have, along with the help of the French Resistance hiding all over Paris, to level the Germans and take back your life.
Sunset Overdrive
The year is 2027, and your home, Sunset City, is under siege. The release of a dangerously contaminated energy drink has turned most of the city's residents into mutants, and life is falling apart for most people. For you, however, the fun has just begun! You won't need to go to work on Monday because your boss is dead and your job is pointless. This open-world location is now your playground: all you have to do is survive to enjoy it.
You awaken to find yourself on Talos in the year 2032. The space station, orbiting the moon. It is the location of a dark and dreadful experiment, and you are the key subject. Though you face dangers from your fellow humans, they are nothing to the dangers of the aliens that have taken over the station. You are the prey, and they are the hunter, and you need to find out everything you can about your own history and use the tools at your disposal to survive the encounter.
Spec Ops: The Line
We round off the list with an exceptional military shooter, Spec Ops: The Line. The Line is unusual for a shooter in that you will find your morality tested and challenged in new and unexpected ways. Dubai has been wiped off the map by an attack like no other, and you are part of a team sent into the once-opulent city to find the source of a mysterious radio transmission and evacuate everyone you can along the way.
Wrap Up
How many of your favorite games made our list?
Developer Nekki dropped the first gameplay trailer of SPINE, its upcoming gun fu action game, at the PC Gaming Show: Most Wanted. SPINE will let you unleash stylish and...

Sam & Max: The Devil's Playhouse, a remastered version for one of the last traditional adventure games Telltale made before hitting it big with The Walking Dead, is...

Articy Software has launched articy:draft X (@articydraft), the newest version of the articy:draft software series that has been used to create games such as Broken Roads,...
Average Score: 3



Votes: 1