New JSAUX External Cooling Fan, Modular Case, And 11-IN-1 Hub For Steam Deck Available To Pre-order Now
Published: Tuesday, December 20, 2022Tagged: Gaming, Steam, Steam Deck

Electronics brand JSAUX is getting ready for Christmas with another round of a new accessories for Steam Deck and their first-ever Christmas Sale with discounts of up to 40% off.
Starting today, customers will be able to pre-order an external cooling fan, a hardcover modular case, and an 11-in-1 docking station ready to display up to 4K graphics at 120Hz from their official website.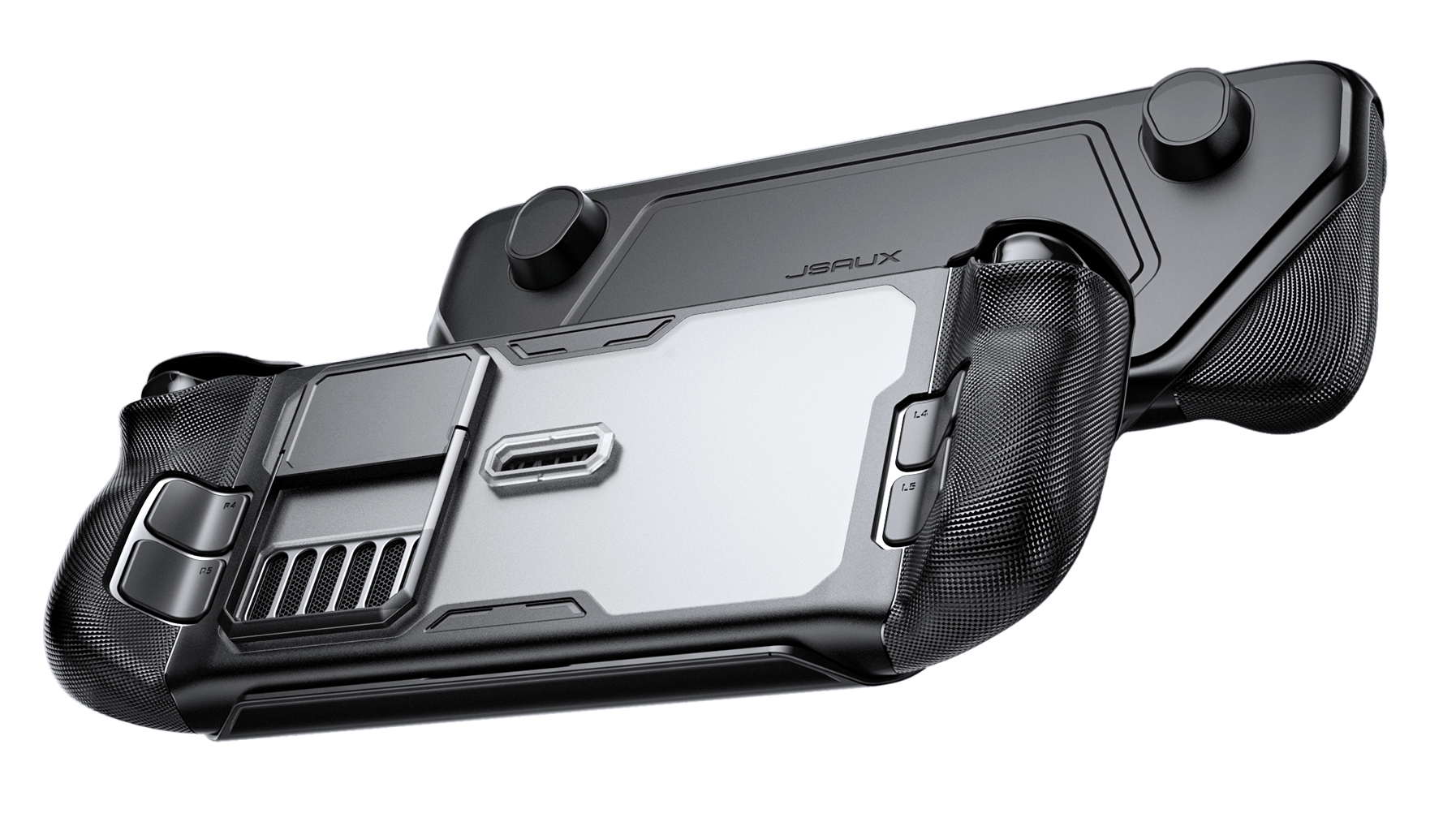 Hardcover Modular Case [PC0104] - Store link
This standing case consists of a front and a back hard case that covers the whole handheld except for its buttons, joysticks, triggers, its air vent, and the input/output ports. The product also features two slots in the back cover to assemble its own aluminum stand (modular slider) and a flexible band designed to fasten other useful accessories for Steam Deck. Both pieces are included in the pack.
External Cooling Fan [GP0200] - Store link
This little fan compatible with PC0104 can be attached to Steam Deck's upper vent to dissipate the heat quicker by increasing its air volume. A 2 meter-long power cord and male-to-female USB-C adapters are included. When purchased individually, it comes with a small adapter to assemble the fan to the Steam Deck.
11-in-1 Hub for Steam Deck [HB1101] - Store link
This brand-new docking station displays up to 4K graphics at 120Hz both via HDMI and DisplayPort. Plus, this hub adds up a SD/TF card reader and its own 3.5mm audio jack. Check out the product description to learn more about its most basic features.
The JSAUX modular case is available separately or as a part of a bundle along the cooling fan and the 11-in-1 docking station. New packs featuring other accessories such as an external SSD enclosure, for those who already own the M.2 SSD docking station, and a power bank are on the way.
Official Site: https://jsaux.com/
Developer Nekki dropped the first gameplay trailer of SPINE, its upcoming gun fu action game, at the PC Gaming Show: Most Wanted. SPINE will let you unleash stylish and...

Sam & Max: The Devil's Playhouse, a remastered version for one of the last traditional adventure games Telltale made before hitting it big with The Walking Dead, is...

Articy Software has launched articy:draft X (@articydraft), the newest version of the articy:draft software series that has been used to create games such as Broken Roads,...
Average Score: 4.6





Votes: 5