Best Xbox Games for Blockchain Enthusiasts in 2023
Published: Thursday, December 29, 2022Tagged: Gaming

The growing popularity of cryptocurrencies has led to the fact that more and more people prefer to play blockchain games. These are entertainments that use cryptocurrency as a tool for the process. In blockchain games, gamblers can own objects, make deals, and sell and buy things.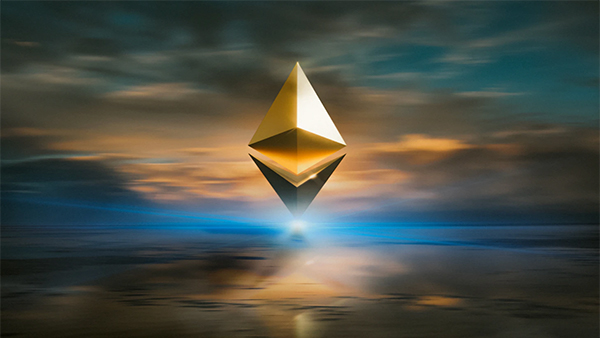 This makes it possible not only to have fun, but also to earn real money. If you also appreciate the technology of the future and are looking for worthy crypto games on Xbox that are relevant in 2023, check out our article.
TOP 5 Blockchain Games that Will Be Popular in 2023
Many decent blockchain games will be relevant in 2023. In most of these games, you can earn their respective cryptocurrency in-game by completing quest, etc. But you can also buy their crypto and spend in-game on various items or entertainment like casino games or similar so it's best to learn how to deposit with cryptocurrency before playing. Check out our list to find the right entertainment for you.
Sandbox
This is one of the first games on the blockchain. Its release took place in 2012. According to the genre, entertainment refers to simulators. It is a multiplayer platform where gamers can create avatars representing them in the exciting blockchain world. The main characters can buy real estate using cryptocurrencies and smart contracts.
All transactions are carried out using the main currency, sand. Players can buy and sell real estate and land and make real estate transactions. There are three types of tools:
VoxEdit is a 3D modeling tool where players create characters, cars, plants, and animals, all the objects that will participate in the gameplay.

A marketplace is a virtual platform where users can sell the tools of their activities and get paid for them.

Game Maker is a tool that allows you to design 3D objects without using code.
The advantage of Sandbox is that it refers to games that can be used on the Xbox.
My Neighbor Alice
This is a multiplayer blockchain game suitable for those who love farming. There, the gamer can buy his plot, grow vegetables and fruits, and sell the products of his activities. The player can buy an entire island and turn it into a large and profitable plantation.
The player can manage his apiary or farm to survive and buy the necessary tools. On the My Neighbor Alice NFT platform, the player can trade using the Alice cryptocurrency.
Prospectors
This option suits those who like adventure, economics, and historical entertainment. Prospectors is a multiplayer strategy game in the style of the Wild West. The player must buy as much gold as possible and turn it into Prospectors Gold's internal currency.
At the beginning of the game, the gamer is given three assistants that he can use to achieve his goals. They can mine gold bars in a virtual mine or other minerals. To build a golden empire, the player must rent a piece of land. Remember to make sure you pay your rent-on time. Otherwise, access to the site will be blocked, and your items will be auctioned.
Krystopia
This game is ideal for those who love the theme of space and adventure. The player controls a spaceship heading for the planet Cristopia after noticing an SOS signal from it. The gamer gets a unique opportunity to explore the unknown space, replace alien pets, and complete other tasks in the virtual blockchain space.
Farmers World
This is one of the newest games released in 2021. In it, you can buy your land and build a farming business. Players can find minerals, sell vegetables and fruits, fish, and even build houses.
Each gamer can choose an activity to their liking. A player can realize his dream by buying the necessary tools on the AtomicHub platform. The products that the player grows, he will be able to sell or exchange to other users. However, other players can steal products, so the player must always be alert!
What Do You Need to Play Blockchain Games
Many beginners think that cryptocurrency games are difficult. But such an opinion is erroneous. To run any of the above entertainment, you will need several elements:
Reliable Internet connection – for the gamer getting a dynamic process.

A blockchain wallet that allows you to make purchases in the virtual world using cryptocurrency.

Virtual reality headset – to feel like a full-fledged participant in the blockchain game.
Some virtual reality gadgets can be expensive. However, a gamer can use different options – from Google Cardboard to headsets connected to personal computers or Xbox.
Conclusion
The blockchain system develops and becomes more complex every year. We have proposed several exciting options to help gamers use the technologies of the future and make entertainment more realistic in 2023.
In games on the
Forthright Entertainment and Soma Games announced that The Lost Legends of REDWALL: The Scout Anthology has been delayed and will now release on Xbox Series, PS5 and PC in...

The gamers' charity SpecialEffect (@SpecialEffect) received over £500,000 in donations from more than 90 games industry partners who participated in the One Special Day...

Chimera Entertainment confirmed that Strategy 4X title, Songs of Silence, will release in Spring 2024. The game will be released first on PC, with console versions...
Average Score: 3



Votes: 1