GS2 Games Signs Deal To Distribute Physical Versions Of Several Popular Toplitz Productions Titles
Published: Monday, February 13, 2023Tagged: Gaming,

[email protected]

, Industry

GS2 Games announced today that the company has reached an agreement to distribute physical versions of several popular titles from Toplitz Productions in North America on consoles and PC.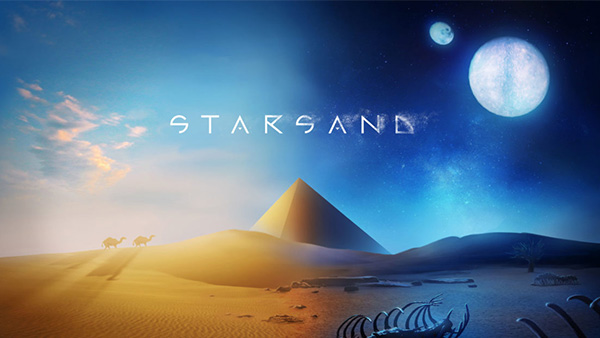 The first half of 2023 will see the launch of games in the best-selling Dynasty series, as well as the challenging survival game Starsand and the acclaimed dystopian political sim Beholder 3. Additional titles are planned for the second half of the year and beyond.
Medieval Dynasty Digital Collector's Edition (PC; March)
Hunt, survive, build and lead in the harsh Middle Ages: Create your own Medieval Dynasty and ensure its long-lasting prosperity or die trying! A unique mix of life sim, survival and strategy, Medieval Dynasty lets players explore a huge and living open world, build up a village and lead their people through the middle ages. This edition contains the original game plus all DLC at an unbeatable price.
Lumberjack's Dynasty (PS4; March)
A unique life simulation where you are a lumberjack building up a business and founding a lasting dynasty for generations to come. A mix of forestry, logging, business- and life-simulation with role-playing elements, players start at a run-down logging camp and slowly take over from your aunt and uncle as it is restored to its former glory. Along with cutting timber and hauling it to the mill for further production, enjoy various quests that will help improve not only the business, but your character's skills. As you build your business, you can socialize with locals, find love and start your own family. Lots of fun (and hard work) is waiting for you as you build a successful Lumberjack's Dynasty.
Starsand (Xbox Series, PS4, PS5, Nintendo Switch; April)
Starsand is a mystic survival game set among the dunes of an arcane desert. An open world full of danger, vast environments and mysterious happenings await you! Explore, hunt, craft, build and SURVIVE!
Beholder 3 (Xbox Series, PS4, PS5, Nintendo Switch; June)
Nominated for Game of the Year, the cult-hit series returns for another paranoid adventure. When a high-ranking security officer saves you from prison, you end up a pawn in her schemes. Now you must eliminate anyone standing in the way of her secret plans and try to get your life back while working two jobs. No tenant, employee or superior is safe from your spying. Will you fight for change and truth or uphold the status quo? Who are you willing to sacrifice to get what you want?
"Toplitz publishes a wide variety of unique, immersive and great-looking games," said Len Ciciretto, founder and CEO of GS2 Games. "We're excited to be bringing these titles to a wider audience."
Keep up-to-date with the latest video games industry news, follow @XONEHQ on Twitter, YouTube, Instagram, Facebook, and Pinterest, download the free XBOX app for Android, and stay tuned!
MindsEye and EVERYWHERE, two distinct AAA products from Build A Rocket Boy will be in the hands of players this year, initially on PC with other formats to follow.MindsEye is...

Yes, you read the title right. With casino games continuing to grow in popularity and Xbox One still piquing, mashing the two together is definitely not a bad idea. But if...

Kepler Interactive (@Kepler_Interact) announced that its first full year of operation following its 2021 launch has seen revenues exceed $50 million USD, whilst detailing a...