The Best Multiplayer Shooters on PC
Published: Monday, February 27, 2023

Shooters are one of the most popular types of games by a fan of such games, then you will definitely like our article. Below you will find a list and description of the most popular.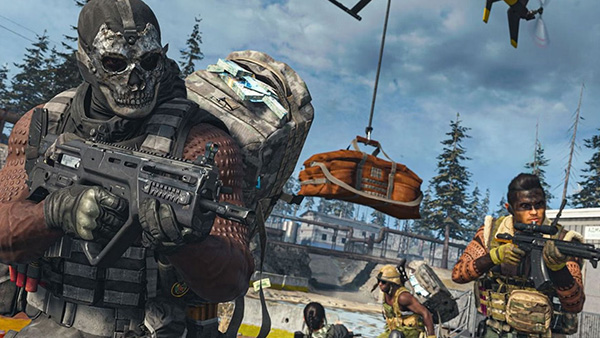 But if you've already played all the cool shooters, then switch to TonyBet. Here you will find a lot of cool online gambling games. Well, or read our list below and you will definitely find something new and interesting for yourself. We bring to your attention a selection of the best online PC games related to the genre of first or third-person shooter.
Destiny 2
A game in the MMOFPS genre, decorated with an epic sci-fi setting, in which players will have to rally and act against a grandiose threat, fraught with very unpleasant consequences for the entire galaxy.
Tom Clancy's The Division
Another global multiplayer game set in post-apocalyptic New York. After a major biological attack, the habitual society and way of life are on the verge of falling into an irrevocable abyss, and players in the role of special agents will have to keep humanity from this fall.
Overwatch
A very bright and unimaginably dynamic first-person shooter that combines traditional elements of a team arena FPS with mechanics from the equally popular MOBA genre.
Playerunknown`s Battlegrounds
The best shooter whose gameplay uses the now incredibly popular "Battle Royale" mode.
Payday 2
A network first-person shooter dedicated to robberies. The player chooses his own tasks from a huge number of available ones, picks up equipment and weapons, and then, together with other players, proceeds to fulfill the selected contract. One of the most unusual and atmospheric games among network shooters.
Team Fortress 2
A popular free team shooter with a first-person view. Bright characters of various classes, and a large selection of maps and modes – this and much more has made Team Fortress 2 a favorite game of millions of players.
Counter-Strike: Global Offensive
The best tactical shooter among all available on PC, one of the leading esports disciplines, a legendary game that everyone has heard about.
Black Squad
A free analog of Counter-Strike: Global Offensive, copying almost all the mechanics available in it. With the exception, perhaps, of the design and setting (although there are elements of similarity here).
Point Blank
Another free game in the genre of a multiplayer tactical shooter, very much resembling CS and enjoying some popularity among fans of online PC games.
Warframe
A free sci-fi shooter, the gameplay and plot of which is based on the confrontation of several centuries of warring races using unique warframe combat suits in battles.
Battlefield 1
A multiplayer shooter about the First World War, in which players expect large-scale battles involving dozens of players and a huge number of very different military equipment. One of the most spectacular and dynamic games on our list.
Paladins
A very fun free-to-play shooter, in the gameplay of which a significant place is given to the elements of MOB and KKI! A great free alternative to the previously mentioned Overwatch.
Tom Clancy's Rainbow Six: Siege
Tactical multiplayer shooter dedicated to the confrontation of police special forces and terrorists. Despite the general concept, the game differs from the same Counter-Strike: Global Offensive by a more intense and diverse process, in which the atmosphere of confrontation between criminals and the police seems more tangible.
Planetside 2
A sci-fi shooter distributed on a free model. Impressive battles involving a large number of players and equipment, a futuristic environment are the main advantages of Planetside 2.
CrossFire
And completing our list of multiplayer PC games is another free clone of Counter-Strike. In general, the game is not bad as a free alternative to CS, but the original, of course, cannot surpass.
Ahead of an appearance on the show floor at GDC in San Francisco this week, remote game development studio Bonsai Collective lifted the lid on fresh Luna Abyss content in the...

Dear Villagers announced a huge rebranding. The boutique publishing label, which has a team of over 20 people, was founded in 2018 as part of Plug In Digital. It has since...

A new publishing label called Short N Sweet Games has announced its mission to deliver high-quality indie games that can be enjoyed in short sessions on consoles and PC. ...