JSAUX: New Clear Backplates for Steam Deck Available Today
Published: Monday, February 27, 2023Tagged: Gaming, Steam, Steam Deck

JSAUX confirmed that its long-awaited translucent backplates for Steam Deck (PC0106), is now available on the official website in purple, green, blue, and red. Each set has a price of $29.99, but customers who purchased the brown model will be able to get it at $19.99 with the promo code 'PC0106'.
COLOR UP YOUR GAMING DAYS
Following the great success of its first backplate, JSAUX is releasing new versions in five different colors and the same semi-transparent style as your favorite classic handhelds. These lightweight backplates (about 126g.) are made of ABS plastic, polycarbonate, and aluminum alloy, and have a unique dimension of 150mm (L) x 117mm (W) x 32mm (H).
All kits feature three replacement sets for the handheld's rear buttons in different heights (original, lower, and higher), plus a collection of tools to help users install the backplate easily:
x10 Anti-static finger gloves
x1 Screwdriver
x1 Thermal paste (already attached to the backplate)
x10 Backplate screws
x4 Original back button set
x4 Higher back button set
x4 Lower back button set
x1 Disassemble stick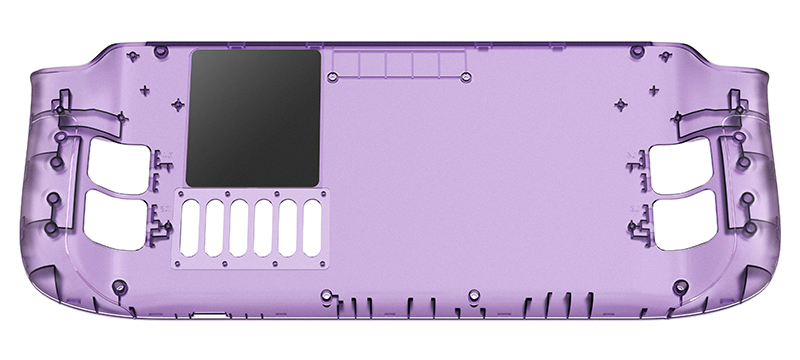 FREE 3D MODELS TO CREATE NEW ACCESSORIES
In their first try to bridge the gap between the company and the modding community, JSAUX is now releasing a set of 3D models to design and print adapters for ModCase. It will help users to have a larger amount of gadgets compatible with their accessories. This kit is free to download from the product sheet on JSAUX's official website. It includes design data for:
A Deckmate adapter
A wall mount
A VESA-styled mount
A universal adapter
A TF card slot for microSD cards
A hard disk adapter to replace the ModCase kickstand
The release of the Crystal backplate, one of the JSAUX community's favorite models, will be announced at a later date as a part of a special event.
Official Site: https://jsaux.com/
Kepler Interactive (@Kepler_Interact) announced that its first full year of operation following its 2021 launch has seen revenues exceed $50 million USD, whilst detailing a...

coherence (@coherenceio), a network engine that enables developers to create multiplayer games with unprecedented ease and flexibility, announced that it will release its...

After 8 years in development, awarded 2000's electronic music composer and solo indie developer Dr. Kucho confirmed that lemming-like action platformer Moons of Darsalon will...
Average Score: 4.5





Votes: 2