Kickstarter for Endzone 2 is Live - Developers Give a Sneak Peek into the Game
Published: Wednesday, September 27, 2023Tagged: Gaming, Steam, Windows

Publisher Assemble Entertainment (@AssembleTeam) and developer Gentlymad Studios (@gentlymadgames) confirmed that the Kickstarter campaign for Endzone 2 is now live. Sign up to stay up-to-date with all things related to the Endzone 2 Kickstarter campaign.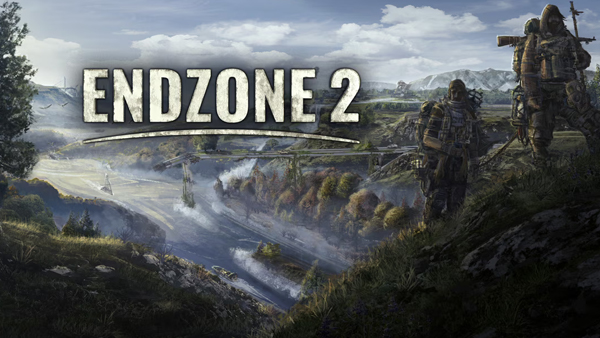 Endzone 2 is a post-apocalyptic survival colony builder, where you embark to secure humanities survival after a cataclysmic disaster. Discover and repopulate the last habitable grounds, while the survival of your people hinges on your wits, foresight, and resilience in a harsh and unforgiving world.
Assemble Entertainment hopes to raise at least $30,000 to support development of the game moving forward. Should the team reach its stretch goals, players can expect to enjoy additional tracks added to the soundtrack, a challenge system, more expeditions, and even improved modding tools (among a plethora of other features).
Players who pledge will unlock bonus rewards, including (but not limited to) the following:
Supporter Pack ($5): Digital wallpaper pack, Thank you email from the Endzone 2 team.


Endzone 2 Basic Pack ($23): Digital copy of Endzone 2 for PC (Steam key), Name listed in the game's credits as a supporter, plus all above.


Composer Pack ($500): Digitally meet our composer and help shape a track for Endzone 2, plus all above.


Keep in mind, there are many other rewards for players to earn when pledging to the Endzone 2 Kickstarter campaign.
Endzone 2 has a list of stretch goals that aim to make the game even better. Currently, the funding for Endzone 2 doesn't cover the full development and publishing costs. By pledging to the campaign, players can directly support the game's development.
Serving as the sequel to Endzone - A World Apart – the globally successful survival city builder with a dedicated fan base – Endzone 2 aims to elevate the genre to new heights while retaining the beloved survival and city building/colony sim elements.
Endzone 2 will be available for PC. No information was released for additional platforms.
Discover more updates including the latest Xbox games, game trailers & videos, release dates and achievements, follow @XONEHQ on Twitter, YouTube, Instagram, Facebook, and Pinterest, download the free XBOX app for Android or subscribe via email and rss.
Kickstarter: here
Forthright Entertainment and Soma Games announced that The Lost Legends of REDWALL: The Scout Anthology has been delayed and will now release on Xbox Series, PS5 and PC in...

The gamers' charity SpecialEffect (@SpecialEffect) received over £500,000 in donations from more than 90 games industry partners who participated in the One Special Day...

Chimera Entertainment confirmed that Strategy 4X title, Songs of Silence, will release in Spring 2024. The game will be released first on PC, with console versions...