QUByte Connect 2023: A Digital Event Showcasing New and Upcoming Games on October 26th
Published: Monday, October 23, 2023Tagged: Gaming, ID@Xbox, Industry

QUByte Interactive (@qubytegames) has revealed that QUByte Connect, the annual digital event that showcases new and upcoming indie games, will take place on October 26th at 8:00 PM (UTC). The event will feature release dates, new titles, and more from the indie game publisher.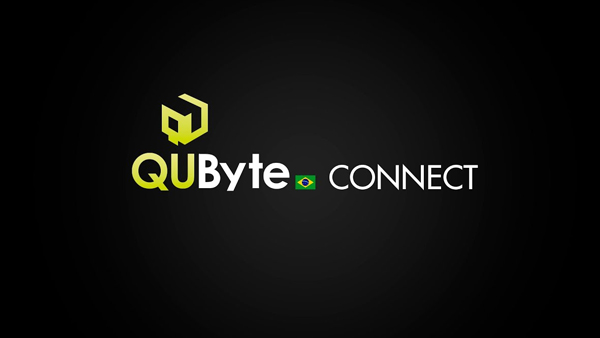 Hosted by Rodrigo Coelho and Mary, QUByte Connect 2023 will unveil important release dates for highly anticipated titles such as Top Racer Collection, Raccoo Venture, MARS 2120, VISCO Collection and more. During the event, new titles will be revealed, updates on previously announced games will be shared, and some surprises are in store.
Check out what will be featured at QUByte Connect 2023:
The collection of classic SNES racing games, Top Racer Collection, returns to QUByte Connect with the announcement of its release date. Fans' anticipation for this classic racing game is about to end.
Raccoo Venture, the highly awaited 3D platformer with strong inspiration from beloved titles, will also have its release date disclosed during the event.
The original QUByte Metroidvania will receive its definitive release date. MARS 2120 offers players an exploration experience with fluid and dynamic combat.
Expect new games and updates on previously announced titles such as VISCO Collection, Bem Feito, Dream Trap Star, MEGA 99Vidas, and more.
QUByte Connect 2023 will be live-streamed on October 26, 2023, at 8:00 PM (UTC). Watch the broadcast in English on the official QUByte channel or in Brazilian Portuguese on the Coelho No Japão channel.
Discover more video games industry news and events by following @XONEHQ on Twitter, Instagram, and Pinterest, subscribe on YouTube, and install the free Xbox News app for Android.
Official Site: https://qubyteinteractive.com
Articy Software has launched articy:draft X (@articydraft), the newest version of the articy:draft software series that has been used to create games such as Broken Roads,...

Though most people think of PC games when the word "esports" is mentioned, not many people realize how popular console esports games are getting. As time passes, the...

Xbox (@Xbox) and Trapstar (@TrapstarLondon), the legendary streetwear brand, celebrated their epic collaboration at a unique launch event at the Tate Modern in London. The...
Average Score: 4




Votes: 1