ARK: Survival Ascended Out Now On STEAM (PC); Coming To Xbox Series & PS5 In November
Published: Wednesday, October 25, 2023Tagged: Gaming, ID@Xbox, Steam, Windows, Xbox Series X|S

Studio Wildcard (@wildcardstudios) revealed that ARK: Survival Ascended, the next-gen remake of ARK: Survival Evolved (@survivetheark), launches today on Steam and will be available soon for Xbox Series X|S and PlayStation 5. Check out the first gameplay trailer of ARK: Survival Ascended (ASA) revealed during Microsoft's Xbox Partner Preview livestream.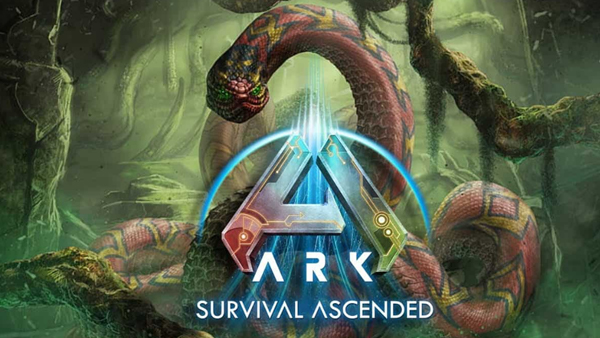 ARK: Survival Ascended is a next-generation remake of the beloved ARK: Survival Evolved game that harnesses the cutting-edge power of Unreal Engine 5 (UE5) for huge improvements and enhancements to the visuals and gameplay. ARK's codebase has been fully rewritten, and its artwork recreated by hand to take full advantage of UE5, using high-end graphics features such as fully dynamic Global Illumination ("Lumen"), so that light bounces realistically off off hundreds of millions of triangles for extreme detail.
ARK: Survival Ascended includes access to all of ARK's worlds, including Scorched Earth, Aberration, Extinction, ARK Genesis Part 1, and ARK Genesis Part 2! Today at launch The Island is available with subsequent expansion worlds to be added on a regular basis. ASA will have its own content roadmap including its own gameplay/QOL changes, new DLC, seasonal events, and more.
Studio Wildcard selected Overwolf to bring cross-platform modding to ARK: Survival Ascended through the CurseForge platform. For the first time ever, ARK mods crafted on PC will be able to run on consoles, significantly extending the reach of modders and elevating the gaming experience for players across different platforms. Through CurseForge, mod authors are already building out exciting new content for ARK's fanbase including new dinosaurs, structures and weapons, while game developers such as Blue Isle Studios and Skymap Games are creating DLC-level Premium Mods. Modders check out details here with the Dev Kit available soon!
ARK: Survival Ascended Features
Ascended Physics System: Advanced physics systems such as dynamic water so every creature creates waves, ripples, splashes, and bubbles as they move through fluids, and fully interactive physical foliage where every blade of grass, bush, and tree reacts to characters, explosions, projectiles, and physics objects. Knock down a tree and see it crash into other trees and disturb foliage on its way down to smacking into the grass below it! Demolish a building and watch the pieces break apart realistically, interacting with the grass and water as they fall.


Extensive QOL Improvements: Thorough Quality of Life revamps in every area: redesigned User Interfaces, dynamic navigation for intelligent creature pathfinding, Wild Babies, Photo Mode, new Camera systems, new Map system, Tracking System, new Structures and Items, new Creatures, and much more.


Cross-Platform Modding: Download and play new custom content created by players, including new maps, creatures, items, and game modes, through a dedicated new Mod-browser found directly within the game! Enjoy an endless stream of new ARK content as the creativity and talent of the community is fully unleashed for the first time ever across gaming platforms!


Multiplayer Options: Supports public online multiplayer for up to 70 players, private-session multiplayer for up to 8 players, and local split-screen for 2 - 4 players.


Cross-Platform Multiplayer: Form online tribes across different gaming platforms and work together to survive and thrive on the ARK! Console and Windows PC players will have this capability at launch, with Steam PC players joining the cross-platform battle in December 2023.
Starting in November, Overwolf and Studio Wildcard will kick off an official ARK: Survival Ascended Modding Competition that will consist of two tracks: one for DLC-level, premium mods built by game studios, and another for modders. A total of $350,000 USD will be awarded for the most creative cross-platform mods that transform the ASA experience.
ARK: Survival Ascended is out today on PC (Steam) for $40.49 (MSRP $44.99). The game will launch for Xbox Series X|S and PlayStation 5 in November.
Explore more video game news, release dates, previews, and upcoming games for Xbox One, Xbox Series X|S, Windows PC, Steam, GOG & Epic Store by following @XONEHQ on Twitter, Reddit, Instagram, and Pinterest, or subscribe on YouTube. You can also download the free Xbox News app for Android.
ARK: Survival Ascended Achievements
Most Recent Trailers for ARK: Survival Ascended
Latest ARK: Survival Ascended News & Rumors
ARK: Survival Ascended, the next-generation remake of the beloved ARK: Survival Evolved (@survivetheark) game, is finally available for Xbox Series X|S with cross-platform...
Rate This Article
Average Score: 4.75





Votes: 8