INDIE Live Expo Winter 2023 Showcases World Premieres and Unveils Award Nominees
Published: Monday, November 13, 2023Tagged: Gaming, ID@Xbox, Industry

INDIE Live Expo, the online digital showcase series that showcases indie games to fans across the world, today offers a sneak peek of the Winter 2023 reveals and unveils this year's award nominees. The two-day indie extravaganza will take place on Saturday, Dec. 2nd and Sunday, Dec. 3rd, 2023 on the INDIE Live Expo YouTube channel.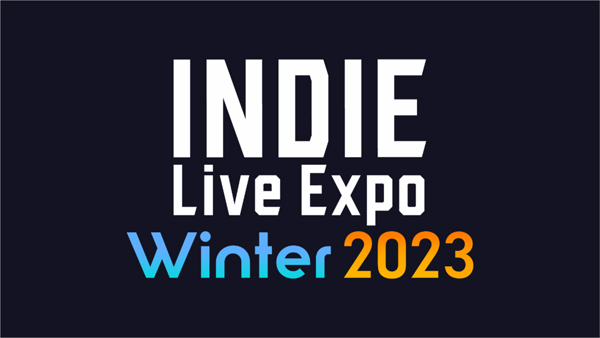 Since its debut in 2020 and following the recent launch of the "Summer Spotlight" Showcase, INDIE Live Expo has amassed more than 88 million views and showcased 2400+ indie games across eight events. INDIE Live Expo Winter 2023 continues to cement its ever-growing legacy as Japan's premiere online indie game event with its first-ever year to contain three showcases.
Feast on a three-course indie-lover's meal: exclusive reveals, a heaping helping of world premieres as well as updates for existing indies, and the INDIE Live Expo Awards Ceremony. Cheer for crowd favorites as a panel of esteemed industry game reviewers and journalists from around the world crown 2023's finest indies in multiple categories, including "Best Short Game", "Most Addictive", "Trailer of the Year" and the coveted "Grand Prize" award.
Fan favorites from the "Summer Spotlight" showcase make a return to INDIE Live Expo Winter with fresh content and new information, including Omega Crafter, the open-world crafting survival game by Preferred Networks, Witch and Lilies, the romantic JRPG dungeon-crawler by Stromatosoft Inc, Boyhood's End, the psychological adventure by WSS playground (Needy Streamer Overload), and TSURUGIHIME, the debut title of Fahrenheit 213 founded by Yosuke Shiokawa (Kingdom Hearts II, Dissidia: Final Fantasy and Fate/Grand Order).
"We all witnessed one of the biggest AAA gaming years in existence, but there were so many stand-out indie titles in 2023 as well! We're honored to continue providing a platform for indie developers to showcase their amazing works," said Ryuta Konuma, Founder and CEO, Ryu's Office. "Thanks to the support of our partners and sponsors, we're putting together the biggest INDIE Live Expo yet. We've got a few surprises up our sleeves, can't wait to show more!"
Rewatch the full stream of INDIE Live Expo "Summer Spotlight" on YouTube here. Developers interested in information about future INDIE Live Expo events and opportunities can sign up for the INDIE Live Expo Letter here.
Dive into more games industry news, release dates, previews, and upcoming games for Xbox One, Xbox Series X|S, Windows PC, Steam, GOG & Epic Store by following @XONEHQ on X (Twitter), Reddit, YouTube, Instagram, and Pinterest, or subscribe on YouTube.
Forthright Entertainment and Soma Games announced that The Lost Legends of REDWALL: The Scout Anthology has been delayed and will now release on Xbox Series, PS5 and PC in...

The gamers' charity SpecialEffect (@SpecialEffect) received over £500,000 in donations from more than 90 games industry partners who participated in the One Special Day...

Chimera Entertainment confirmed that Strategy 4X title, Songs of Silence, will release in Spring 2024. The game will be released first on PC, with console versions...