A 360 Look Into The Online Gaming Scene: Past, Present And Future
Published: Monday, September 21, 2015Tagged: Gaming, Xbox Live,

Online gaming is revolutionizing the industry. Playing video games used to be an isolated affair involving a person and a machine but now modern technology has changed all that. Blazing fast Internet speeds, incredibly powerful hardware, and impressive developer creativity has lifted the latest online casino gaming industry to the next level. Let's look at how it all started and where it might all be headed in the next few years.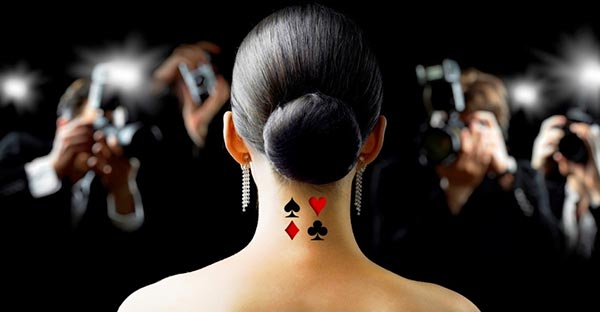 The Past: The Birth of the Video Game Industry
The video game industry began as early as the 1970s with the introduction of arcade games including some wildly successful titles. Arcade cabinets were everywhere at the time including malls, restaurants, and convenience stores. Soon after, small video game consoles appeared on the market. They were targeted towards home buyers pushing gaming from public spaces to private rooms. By the 1980s, gamers were able to enjoy much better consoles and a wide variety of excellent titles. The decade also saw the rise of the personal computer which became the next great platform.
During the 1990s, PC adoption ramped up quite quickly. Nearly every home had one for use with school and office tasks. Many used their PCs for entertainment playing games that were highly addictive. The Internet was starting to gather steam as well but it was a little too slow at this time for effective online gaming. Most of the development was focused on the miniaturization of hardware and the advancement of 3D graphics. New consoles emerged which made use of CD technology and rapidly improving CPU capabilities. Gaming continued to mature into a multi-billion dollar industry after the year 2000 and was even extended into mobile phones.
The Present: The Popularization of Online Gaming
Today, high-speed Internet has made online gaming a reality. It has been so for several years now thanks to broadband connections which allow uninterrupted gameplay even for complex titles. The same popular consoles and computer platforms which used to be stand-alone devices can now be used for networked gaming with friends from anywhere in the world. This added an interesting dimension to the way games are played since it is no longer just you against the machine's artificial intelligence. You don't need to have a friend close by to test your skills against another person. Just log on and battle it out with a random gamer in exciting duels.
Online gaming also makes it possible to form a team in rescue missions and prolonged quests. This is certainly true with platforms like the Xbox Live for those who availed of the gold membership. Each member can be designated with his or her own role within the group. Such a tactic enables the team to blast through levels and opponents with ease. Since nearly everyone owns or has access to PCs and mobile devices, it has become a lot simpler for people to find games they like and play them through the browser. These can range from casual ones to the more highly developed titles. Even casinos have taken the leap from private enclaves to public websites.
The Future: The Next Step in the Evolution
There is no stopping this trend towards online gaming. People enjoy the wealth of choices afforded by the web as well as the new possibilities in gameplay. The changing demographics are indicative of the shifting paradigm. Gamers are no longer skewed towards young males. There is more of a balance between the two genders and more individuals from all ages are taking up this hobby. A lot of this can be attributed to immensely fashionable casual games that have made headlines and have become part of popular culture.
As people look for new thrills, they are likely to turn more towards the dynamic world of online gaming for answers. Online casinos, for example, are gaining momentum among the masses. There is no question that they offer a more convenient way of playing well-loved games like poker, blackjack, roulette, and slot machines. They are also continually improving the interface to provide users with an exciting atmosphere that rivals their real-world counterparts. Royal Vegas is an excellent example with visually stunning game designs coupled with immersive sounds. Get your hands on the latest Royal Vegas casino games to experience the difference.
Supraland is now available for Xbox One and included with Xbox Game Pass.Supraland is the ultimate "sandbox" adventure and offers players a fresh take on puzzles,...

Indie 2.5D Shoot 'em up "Grood" is now available for digital pre-order and pre-download from the Microsoft Store for Xbox One. Unleash fire upon machine invaders in this...

Ludo is a modern version game of the royal game which was once known as Pachisi. Earlier, kings and queens would play the game between them ,and it was often a source of...
Average Score: 4




Votes: 4