Get DOOM I and DOOM II Free When You Pre-Order DOOM On Xbox One
Published: Wednesday, February 24, 2016Tagged: Gaming, Pre-order, Xbox Store, Xbox One,

Bethesda Softworks and Id Software announced that DOOM is now available for digital pre-order and pre-download from the Xbox Store on Xbox One. Pre-order the game on Xbox One and receive DOOM I and DOOM II for a limited time!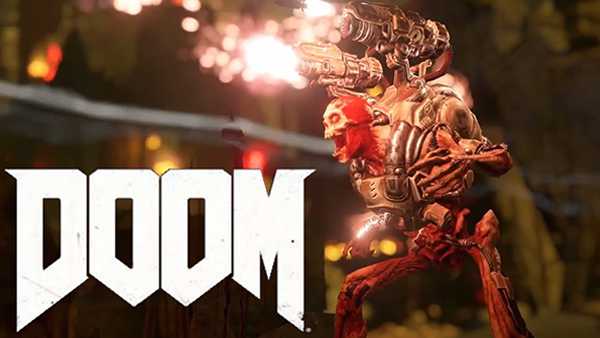 DOOM returns as a brutally fun and challenging modern-day shooter experience. Relentless demons, impossibly destructive guns, and fast, fluid movement provide the foundation for intense, first-person combat – whether you're obliterating demon hordes through the depths of Hell in the single-player campaign, or competing against your friends in numerous multiplayer modes. There is no taking cover or stopping to regenerate health as you beat back Hell's raging demon hordes. Combine your arsenal of futuristic and iconic guns, upgrades, movement and an advanced melee system to knock-down, slash, stomp, crush, and blow apart demons.
Pre-order now and also receive the Demon Multiplayer Pack, which includes one, unique Demon-themed armor set with three skin variations, six Hack Modules—one-use consumable perks—six exclusive metallic paint colors, and three id logo patterns that can be applied to weapons and armor.
For a limited time, pre-order DOOM and receive DOOM I and DOOM II.
UPDATE: DOOM Digital Deluxe – This bundle includes DOOM, Demon Multiplayer Pack and the Season Pass.

Developed by Id Software and Published by Bethesda, DOOM will be available worldwide on May 13th, 2016 for the Xbox One, PS4 and Microsoft Windows PC.
Pre-order: here
Price: $59.99, € 69,99, £49.99, $99.95 AUD
Xbox One Games: DOOM
Most Recent Trailers for DOOM
Latest DOOM News & Rumors
Bethesda has announced that the 'DOOM Slayers Collection', a brand new compilation that includes DOOM 1, 2, 3, and DOOM 2016, is out now available on Xbox One and PS4.The...

Bethesda Softworks and id Software announced today that "DOOM" is now available for Xbox One, PS4 and PC.DOOM is back! With a brutal single-player...

Bethesda and id Software have announced that DOOM will be launching for Xbox One, PS4 and PC in May 2016.Developed by id Software, the studio that pioneered the...
Average Score: 4.71





Votes: 7