BADA Space Station Achievements
Full list of BADA Space Station achievements, dlc, secrets, guides, tips & cheats for Xbox.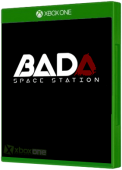 Platform:

Genre:
- 2024

- 2024

- 2024

- TBA
Overall Rank:

5168 of 8507

Achievements:

Total Ratings:

0

Page Views:

3k
Xbox One Forums
Coming Soon
Ubisoft announces "Skull & Bones", an open world multiplayer pirate game for Xbox Series X|S, PS5 and PC. It is the Golden Age of Pirates. Renegade captains command the most pow..
Upcoming Game Releases
Cards We're Dealt

Release Date:

December 12, 2023

Developer:

This Bed We Made

Release Date:

December 13, 2023

Hell Well

Release Date:

December 13, 2023

Bahnsen Knights

Release Date:

December 14, 2023

Raccoo Venture

Release Date:

December 14, 2023

Gnosia

Release Date:

December 14, 2023

HARDCORE MECHA

Release Date:

December 14, 2023

Rising Dusk

Release Date:

December 14, 2023

Aztek Tiki Talisman

Release Date:

December 14, 2023

Cookie Cutter

Release Date:

December 14, 2023