Assassin's Creed IV: Black Flag
Developer:

Ubisoft

Publisher:

Ubisoft
Assassin's Creed IV: Black Flag
Developer
:
Ubisoft
Publisher
:
Ubisoft
Xbox Store: here
Engine: AnvilNext
Price: $29.99
The year is 1715. Pirates rule the Caribbean and have established their own lawless Republic. Assassin's Creed IV Black Flag introduces Edward Kenway, a brash rebel Pirate Assassin. His fight for glory has earned him the respect of legends like Blackbeard, but also drawn him into the ancient war between Assassins and Templars, a war that may destroy everything the pirates have built. Take part in an incredible and seamless adventure. Discover the most diverse Assassin's Creed world ever created. From Kingston to Nassau, explore 50 unique locations where you can live the life of a pirate. Become one of the most feared pirates in the West Indies. Stand amongst legendary names as you establish a lawless Republic in the Bahamas and relive the truly explosive events that defined the Golden Age of Piracy.

Edward Kenway (unknown - 1735) was an English privateer and occasional pirate, and a member of the Assassin Order. He was the father of Haytham Kenway, who would later be converted to the Templar Order by Edward's former employee Reginald Birch. Accompanying this, Edward was also the grandfather of Ratonhnhak:ton and an ancestor of Desmond Miles. 1735th On 3 December, the household Kenway a masked man abducted his daughter, Jenny Kenwayt and killed more of the servants. During this time, a game room, a corner of a protracted fight, Edward and killed him.
Online Multiplayer:

2-6
File Size: 22.29 GB
Content Downloads
Voice Chat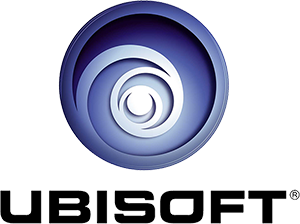 Assassin's Creed IV: Black Flag Achievements
Assassin's Creed IV: Black Flag DLC
Latest Assassin's Creed IV: Black Flag Game Trailers & Videos
Latest Assassin's Creed IV: Black Flag News & Rumors
Xbox Live Gold members get four new free games in July; Assassin's Creed IV: Black Flag and So Many Me on Xbox One, and Plants vs. Zombies and Gears of War 3 on Xbox...

Ubisoft announced today that the first multiplayer DLC for Assassin's Creed IV Black Flag, "Blackbeard's Wrath", will be available to download tomorrow Tuesday,...