Battlefield Hardline
Developer:

Visceral Games

Publisher:

EA Games
Battlefield Hardline
Developer
:
Visceral Games
Publisher
:
EA Games
Xbox Store: here
Official Site: here
Engine: Frostbite 3
Developed by Viseceral Games, Battlefield Hardline is a first-person action game set against the backdrop of the war on crime and the battle between cops and criminals.

Live out your cop and criminal fantasy in Battlefield™ Hardline. This action-packed blockbuster combines intense signature multiplayer moments of Battlefield with an emotionally charged story and setting reminiscent of a modern television crime drama.

In a visceral single-player campaign you'll play the role of Nick Mendoza, a young detective who embarks on a cross-country vendetta, seeking revenge against once trusted partners on the force.

In multiplayer you'll hunt criminals, raid vaults, and save hostages in new cop and criminal inspired modes like Heist and Rescue. Welcome to your new playground.

Battlefield Hardline Multiplayer Maps:


DOWNTOWN - The heart of downtown Los Angeles is a jumping environment – the streets, the buildings, the cars – are all open to criminal deeds. The police have shut down the city center, and a heated confrontation is about to break out.


BANKJOB - Money is the root of all evil. The criminals are plotting a ruthless assault on a high-security bank vault. But, they messed up and triggered a silent alarm and the police are jamming to the scene of the crime.


THE BLOCK - What looks like a liquor store and bail bonds office, is actually a front. This is home to a notorious criminal ring. The police know better than to enter The Block without backup.


DUST BOWL - The small desert town of Joad is off the beaten path and well-known for meth trafficking problems. The cops have had enough and are on the scene to shut it all down.


HOLLYWOOD HEIGHTS - A mansion high in the Hollywood Hills looks ripe for a little crime. The criminals have started a wildfire in the nearby hills to distract the police. Do you think that'll work?


GROWHOUSE - The cops located an illegal underground marijuana grow operation. The cops are raiding the place, but the criminals aren't going down without a fight. After all, this is precious cargo for them.


DERAILED - The industrial side of Los Angeles is home to many shady dealings. A criminal ring has set up shop in the warehouses and scrapyards, where they're trying to make that money from illegal doings.


RIPTIDE - A drug smuggler's haven, this high-tech and expensive island crib is being ransacked by the police. A chain of small islands is connected by bridges and waterways, providing multiple access to it.


EVERGLADES - Florida is not all sand and beaches. Deep in the heart of the Everglades, a fracking site has turned into a battle playground as the cops and criminals wage war against each other.
Battlefield Hardline Features:
Battlefield Multiplayer - Featuring the strategic team play, variety, and immersion of Battlefield, set in a gritty and glamorous world of cops and criminals.


Visceral Singleplayer - From the award-winning studio that brought you Dead Space™, Battlefield Hardline delivers an innovative and dramatic story presented in the style of a modern television crime drama.


Downtown Destruction - Shoot out the inside of a subterranean grow-lab, blow open a gleaming bank vault, or blast apart a Los Angeles car dealership. The wide array of urban environments is modern, sexy, and highly destructible.


Gadgets and Guns - Play with a full arsenal of military-grade weapons and fictionally inspired gadgets, such as sawed-off shotguns, stun guns, zip lines and grappling hooks. Gadgets can be used anywhere, on every map, making for chaotic and unpredictable combat


Vehicular Mayhem - Fly across the map to reinforce your crew, turn enemies into fresh road kill, or blow past cops on a loot-laden motorcycle. Vehicle gameplay in Battlefield Hardline is fast, fresh and intense.
Offline Players:

1
Resolution: 900p @ 60fps
Kinect Compatible
Dolby Digital
Online Multiplayer:

2-64
File Size: 48.57 GB
Voice Chat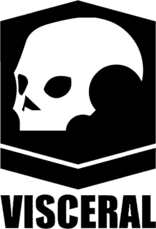 Battlefield Hardline Achievements
Latest Battlefield Hardline Game Trailers & Videos
Latest Battlefield Hardline News & Rumors
Microsoft added 74 new FPS boosted games for Xbox Series X/S owners this week, bringing the total up to 97 games. Check out the list of FPS boosted Xbox games and learn how...

Xbox Live Gold members can experience the EA Access Vault for free during the week of January 19 – 24.That means if you have Xbox Live Gold and own an Xbox One, you can...

It's official, Battlefield Hardline "Robbery" begins for Premium members on September 16th.The top gangs are drawing up plans, stockpiling gear, and risking it all to pull...