Cake Invaders
Developer:

Eastasiasoft Limited, ZOO Corporation

Publisher:

Eastasiasoft Limited
Cake Invaders
Developer
:
Eastasiasoft Limited, ZOO Corporation
Publisher
:
Eastasiasoft Limited
Xbox Store: here
Price: $5.99
Shoot to protect humanity's valuable sweets from hungry alien swarms!

The Japanese just love their famous German-inspired Baumkuchen cakes, and hungry invaders from across the universe have discovered these delicious treats too! Are you up to the challenge of protecting the precious desserts from waves of alien attacks? The hungry invaders are approaching one after another, wanting the all-important Baumkuchen Cake carried by your spaceship for themselves.

Defend and shoot the invaders with your minigun to protect the Baumkuchen! If you keep defeating the invaders with your minigun, a mysterious Baumkuchen will appear, glowing in rainbow colors! If you shoot and destroy it, you will gain exploding bullets, increase your crew, and more. The further you progress, the more numerous and powerful the invaders will become, and the more Baumkuchen will eventually be consumed. Will you lead your crew to sweet survival?
Offline Players:

1
Xbox Series X|S Optimized
Dolby Digital
Online Multiplayer:

NO
File Size: 432.49 MB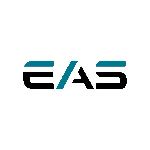 Cake Invaders Achievements