CastleStorm Super Bundle
Developer:

Zen Studios

Publisher:

Zen Studios
CastleStorm Super Bundle
Following (1)
Developer
:
Zen Studios
Publisher
:
Zen Studios
Xbox Store: here
Price: $14.99 USD
Storm the castle and become a pinball wizard with the Zen Studios CastleStorm Bundle, available now for a limited time on Xbox One!

CastleStorm - Definitive Edition Enjoy a unique take on medieval warfare in Zen Studios' 2D physics-based action-strategy hybrid. As rival fortresses besiege your own, you'll utilize your ballista to fling assorted weaponry at opposing towers and skewer approaching enemies, all while launching your own offensive by sending your own mighty troops and unleashing powerful spells. Balance ranged combat by fighting head-on against enemy units as a player-controlled individual hero on the battlefield, while CastleStorm's goofy characters and rich graphics keep it an enchanting experience throughout. Pinball FX2 Iron & Steel Pack In CastleStorm pinball, players will team up with the heroic knight Sir Gareth as he returns once more to protect the Kingdom from the relentless hordes of vicious Vikings and their raging leader, Chief Ramhorn. The CastleStorm table features a single and multiball game modes set within a Viking stronghold, an enormous fire breathing dragon, an armored troll, and even a charming donkey! The second table in the pack, Wild West Rampage, stars Cindy, a bold bounty hunter who arrives in the western town of Rackton Point with a bone to pick with the town's crooked Sheriff Evans. Cindy has her sights aimed on defeating his men and ruining their crooked plans to control the town, but it definitely won't be easy to loosen Evans' stranglehold. Hit the trail and experience an exciting Western-inspired playfield complete with a rolling 3D steam engine, swinging saloon doors, a six-shooter ball locker, and duels with members of Sheriff Evans' posse!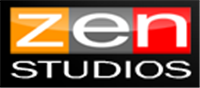 Latest CastleStorm Super Bundle News & Rumors
Zen Studios 'CastleStorm Super Bundle', a new bundle which includes CastleStorm - Definitive Edition and the Iron & Steel Pack for Pinball FX2, is now available to...