Crypt of the Serpent King Remastered 4K Edition
Developer:

Rendercode Games

Publisher:

Eastasiasoft Limited
Crypt of the Serpent King Remastered 4K Edition
Following (0)
Developer
:
Rendercode Games
Publisher
:
Eastasiasoft Limited
Xbox Store: here
Accept the challenge of the underworld in a nostalgic blend of first-person adventuring and roguelike gameplay!

Are you prepared to delve deep into a world of malice and deadly peril? Crypt of the Serpent King Remastered 4K Edition is a medieval first-person hack 'n' slash dungeon crawler with roguelike elements that recalls the gameplay of dark fantasy classics while presenting its action in gorgeously gruesome 4K style. Explore randomly generated dungeons, fighting underworld creatures along the way, all while avoiding traps and collecting loot!

Goblins, giant spiders, skeletons, orcs and more await you in the tunnels and halls of the underworld. If you hope to survive, you'll need to wield an array of melee and ranged weaponry, from swords and axes to crossbows and maces, each with strength and weaknesses depending on the foes you face. Select from 3 levels of difficulty to fine-tune your experience and level up your character's abilities as you progress. Each playthrough is unique, offering countless hours of challenge and adventure!

Offline Players:

1
Xbox Series X|S Optimized
60 fps+
Dolby Digital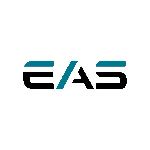 Crypt of the Serpent King Remastered 4K Edition Achievements