Divination: Console Edition
Developer:

Eastasiasoft Limited, Mojiken

Publisher:

Eastasiasoft Limited
Divination: Console Edition
Developer
:
Eastasiasoft Limited, Mojiken
Publisher
:
Eastasiasoft Limited
Xbox Store: here
Price: $4.99
Hear the stories of your clients, read their future in the runes and piece together the truth of a dying world!

Trapped inside the room full of screens is a pair of hands that can predict the future. Ask a question and draw the runes, and these hands will unveil the forthcoming. This is the future you live in, a small world, a city full of uncertainty and doubt, violence and obsession. In a time when people have begun to reject life as an unwanted burden, they'll have nothing to trust. They'll come, they'll seek, and you will give them answers.

You are the Diviner, an enigmatic fortune teller using ancient runes to discern the future even as the technology of a cyberpunk metropolis surrounds you. Converse with your clients to learn their stories, then arrange the runes they've drawn to decide the responses you give them. Good or bad, these answers hold the power to stir the fate of humans and robots alike, to change the outcome of this tale in meaningful ways, to deal in death or help your clients avoid it. The decisions and consequences are grey, requiring your intuition as Diviner to bring an end to the madness of a despairing populace.

Offline Players:

1
Xbox Series X|S Optimized
60 fps+
Dolby Digital
Online Multiplayer:

NO
File Size: Unknown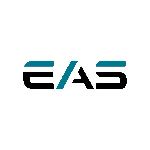 Divination: Console Edition Achievements