Exocide
Developer:

Hellforge Studios

Publisher:

Apogee Entertainment
Exocide
Developer
:
Hellforge Studios
Publisher
:
Apogee Entertainment
In Exocide, humans made superbugs to fight as soldiers. And the bugs turned against us. You're the last Handler, a human+AI robotic team with 4 total arms capable of welding 4 weapons, or one HUGE gun. Stop the super swarms before total human extinction.

The game is a retro FPS with an early 00's aesthetic. Manage two powerful sets of weapon systems with extreme aggression to annihilate the swarm! Keep your maniacal robotic backpack excited using a powerful array of weaponry.

Exocide is scheduled for relase in 2023 on Xbox, PlayStation, Switch and PC.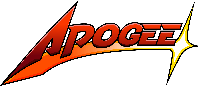 Latest Exocide News & Rumors
Exocide, the combo-fueled cinematic invasion shooter from Hellforge Studios and published by Apogee Entertainment, launches in 2023 on Xbox Series X|S, Xbox One, PlayStation...