HITMAN 2 - Himmelstein
Developer:

IO Interactive

Publisher:

Warner Bros. Interactive
HITMAN 2 - Himmelstein
Following (0)
Developer
:
IO Interactive
Publisher
:
Warner Bros. Interactive
Xbox Store: here
Enter the World of Assassination through the sniper scope of Agent 47 with this sniper mission that tasks you with eliminating an international gang of thieves.

The entire mission takes place with Agent 47 perched in a sniper nest, overlooking a lush Chateau and its surrounding gardens during a lavish wedding ceremony. You choose how and when to manipulate the environment and eliminate your targets to earn the highest score on the leaderboards.

For the first time in the Hitman franchise, play online co-op with a friend. Choose a new operative and combine your ammo types and rifle upgrades for lethal and playful combinations!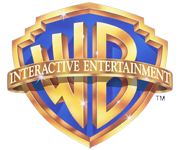 HITMAN 2 - Himmelstein Achievements