HITMAN 2 - Legacy Pack
Developer:

IO Interactive

Publisher:

Warner Bros. Interactive
HITMAN 2 - Legacy Pack
Developer
:
IO Interactive
Publisher
:
Warner Bros. Interactive
Xbox Store: here
Price: $19.99 USD
The full Legacy Pack, which includes all remastered locations and missions from Season 1 and The Game of The Year Upgrade.

The bundle includes:

All content from Season 1
The Patient Zero Bonus campaign
3 Themed Escalation Contracts
3 extra Outfits
3 extra Weapons
Enjoy all the remastered features of HITMAN 2, within Season 1 content. Items unlocked from HITMAN 2 content can be used in Season 1 locations and vice versa.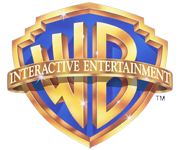 HITMAN 2 - Legacy Pack Achievements