Iro Hero
Developer:

Artax Games

Publisher:

Eastasiasoft Limited
Iro Hero
Developer
:
Artax Games
Publisher
:
Eastasiasoft Limited
Xbox Store: here
Official Site: here
Price: $5.99
Iro Hero is a vertical shoot 'em up with beautiful pixel art graphics inspired by many old-school classics. Staged across 9 action-packed levels, Iro Hero features a unique and fresh approach to the popular color polarity mechanic, with interactive level elements, color zones, reflective surfaces and much more.

Encounter 10 different types of enemies with over a hundred different behaviors, and defeat 10 final bosses in the vein of classic arcade games. Unlock special skills throughout the game to help you land a final blow or escape from desperate situations.

The year is 2306. A century after the Nyagu taught mankind how to obtain electricity from their inner energy, enterprises started to exploit humans in farms to produce energy. What had started as a gift became a curse, reducing people to nothing more than simple power supplies... Only when his mother dies in one of these farms, Iro realizes he has the power to change the order of things.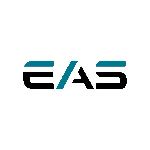 Latest Iro Hero News & Rumors
Retro-inspired vertical-scrolling shoot 'em up 'Iro Hero' is now available on Xbox One and PS4.Iro Hero combines the old school, pixelated charm of 80s arcade shooters with...