Just Dance 2014
Developer:

Ubisoft

Publisher:

Ubisoft
Just Dance 2014
Developer
:
Ubisoft
Publisher
:
Ubisoft
Xbox Store: here
Official Site: here
Just Dance is the world's No. 1 dance game franchise. With over 44 million units sold to date worldwide, the game has become a cultural phenomenon recently winning the Nickelodeon Kids' Choice Awards for "Favorite Video Game" and the Teen Choice Award for "Choice Video Game."

Just Dance 2014 features more than 45 tracks including "Applause" by Lady Gaga, "Blurred Lines" by Robin Thicke Ft. Pharrell, "Kiss You" by One Direction, "Get Lucky" by Daft Punk Ft. Pharrell Williams and "Starships" by Nicki Minaj. "Roar" by Katy Perry is also available as a free DLC at launch.

Features

World Dance Floor: Dance with anyone anywhere in the world in Just Dance's first-ever online multiplayer mode! Players join a virtual crew--made up of real-life friends or other Just Dance fans--and compete based on different themes.


On Stage Mode: Own the spotlight in this new mode where one player will dance, lead 2 back-up dancers, and even sing if they want! As the star of the show, the player can take it seriously and show off how talented they are, or just goof off with friends.


6 Player Dances: Just Dance is now playable by up to 6 players at a time on Xbox One. Some specific maps have unique choreography for EACH of the 6 players, making the routine different for everyone playing.


Custom Sweat Mode: Players can personalize their Just Sweat workouts by creating custom playlists and tracking calories. There's also a new option to track calories in all gameplay modes, even outside of the dedicated Just Sweat mode.


Just Dance DJ: Become a virtual DJ with this new feature that enables the player to control the beats themselves between songs. In "Endless Party" mode, the player can use the DJ mode to transition from one song to the next in a different way each time.
Offline Players:

1
Kinect Compatible
Dolby Digital
Online Multiplayer:

N/A
File Size: 22.81 GB
Content Downloads
Voice Chat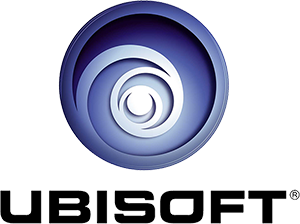 Just Dance 2014 Achievements
Latest Just Dance 2014 Game Trailers & Videos
Latest Just Dance 2014 News & Rumors
Just Dance 2014, the newest installment of the No. 1 selling dance game franchise that includes Songs from Lady Gaga, Katy Perry, One Direction, Robin Thicke, Daft Punk and...