LUCID
Developer:

The Matte Black Studio

Publisher:

Apogee Entertainment
LUCID
Developer
:
The Matte Black Studio
Publisher
:
Apogee Entertainment
Enter a flow state while hunting for the Lucid Giant's heart across shimmering caverns, snow-covered ridges, and barren badlands. String together Crystal Arts for double-jump and airdash-fueled maneuvers to access out-of-reach areas. Hot-swap abilities on the fly to unleash heavy-hitting special attacks against evasive enemies and behemoth-sized bosses.

Discover your own legend in LUCID. Platform through a crystalline world torn apart by calamity, absorb powerful abilities that expand movement and enhance combat against a
diverse cast of enemies and bosses, all in gorgeous pixel art inspired by the golden age of 2D sidescrollers.


LUCID will be released on Xbox Series X|S, Xbox One, PlayStation 5, PlayStation 4, Nintendo Switch, and Steam PC in 2025.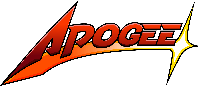 Latest LUCID News & Rumors
Jump, slash, and explore a crystal-punk world in LUCID, the action-packed precision platformer by solo developer Eric Manahan of The Matte Black Studio, and published by...

Apogee Entertainment and The Matte Black Studio announced that LUCID, the crystal-hopping adventure platformer by Eric Manahan (Turbo Overkill, Duke Nukem, Prey, Max...