Middle-earth: Shadow of Mordor
Developer:

Monolith Productions

Publisher:

Warner Bros. Interactive
Middle-earth: Shadow of Mordor
Developer
:
Monolith Productions
Publisher
:
Warner Bros. Interactive
Xbox Store: here
Engine: LithTech
In Middle-earth: Shadow of Mordor, players take on the role of Talion, a valiant ranger whose family is slain in front of him the night Sauron and his army return to Mordor, moments before his own life is taken. Resurrected by a Spirit of vengeance and empowered with Wraith abilities, Talion ventures into Mordor and vows to destroy those who have wronged him.

Middle-earth: Shadow of Mordor delivers a dynamic game environment where the player orchestrates their personal plan of vengeance as they bend Mordor to their will. The game begins on the night of Sauron's return to Mordor, as his Black Captains brutally execute the Rangers of the Black Gate. Players become Talion, a ranger who loses his family and everything he holds dear, only to be returned from death by a mysterious Spirit of vengeance. Based on the player's actions with the in-game Nemesis System, every enemy encountered is distinct and can evolve to become a personal archenemy through the course of the game. As Talion's personal vendetta unfolds, players uncover the mystery of the Spirit that compels him, discover the origin of the Rings of Power and confront the ultimate nemesis.

Features

Harness the Spirit of vengeance to inflict brutal combos while mastering powerful new skills and weaponry.


Exploit the individual fears, weakness and memories of your enemies as you dismantle Sauron's forces from within.


Become the most feared force in Mordor in a new chronicle set before the events of the Lord of the Rings.
Online Multiplayer:

NO
File Size: 38.63 GB
Content Downloads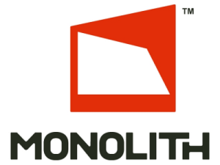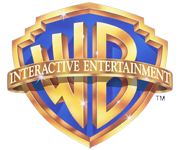 Middle-earth: Shadow of Mordor Achievements
Middle-earth: Shadow of Mordor DLC
Latest Middle-earth: Shadow of Mordor Game Trailers & Videos
Latest Middle-earth: Shadow of Mordor News & Rumors
Microsoft confirmed that four new games are coming to Xbox Game Pass (@XboxGamePass) in January.With over 100 great games for one low monthly price, including...

"Middle-earth: Shadow of Mordor", Monolith Productions open-world, third-person action adventure video game, is now available on Xbox One at retailers and via digital...

Warner Bros and Monolith Productions today unveiled a new trailer for "Middle-earth: Shadow of Mordor" that introduces Ratbag, a special Uruk who plays a critical role in...