Quintus and the Absent Truth
Developer:

Eastasiasoft Limited, Wreck Tangle Games

Publisher:

Eastasiasoft Limited
Quintus and the Absent Truth
Developer
:
Eastasiasoft Limited, Wreck Tangle Games
Publisher
:
Eastasiasoft Limited
Xbox Store: here
Price: $9.99
Take the role of a man and his mouse across a sprawling first-person horror adventure!

Alan Shaw's daughter is missing, and the only one capable of helping him locate her may be a small mouse named Quintus. Join this odd pairing on their search for answers, using the differences in their size as an advantage.

Quintus and the Absent Truth is a horror-themed adventure told in first-person perspective. Puzzles that Alan and Quintus encounter often require you to work out which character to use for the task at hand. Do you need Alan's height to reach buttons, switches and items that are out of Quintus' reach, or is a hole simply too tight for Alan to fit through? Only by working together can they discover the truth that they seek.

Offline Players:

1
Xbox Series X|S Optimized
60 fps+
Dolby Digital
Online Multiplayer:

NO
File Size: Unknown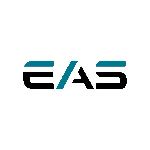 Quintus and the Absent Truth Achievements