Sea of Thieves: Skull of Siren Song
Developer:

RARE

Publisher:

Microsoft Studios
Sea of Thieves: Skull of Siren Song
Developer
:
RARE
Publisher
:
Microsoft Studios
Xbox Store: here
Price: Free
The hunt for the Skull of Siren Song introduces a new competitive event to Sea of Thieves. When a Voyage begins, all players on a server will find a ghostly note pinned to their ship's mast, offering them the chance to set off in search of this ancient and potent prize. If they accept, they'll find themselves in possession of two maps directing them to the Skull of Siren Song Key and Chest – but the catch is that every other crew joining the Voyage will receive the same maps.

From there, players will have to battle it out to locate the Key and Chest on separate islands and bring them together to release the Skull of Siren Song within. Making things more challenging is the fact that once the Chest and Key are claimed, their locations will be broadcast to all other crews by means of map markers and eye-catching beacons on the horizon, leading potential rivals straight to the pirates who possess them. By fending off their foes long enough to unlock the Chest, players can finally get their hands on the fabled Skull of Siren Song.

Even then, the mission is not over as the prize must be delivered to Captain Briggsy. In this, the Skull is both a help and a hindrance: it contains tremendous power that can be used to bombard enemies with blasts of deadly soundwaves, but it also carries a heavy curse. On land, the Skull will summon Coral Skeletons to its defense, and at sea, it causes a ship's progress to be considerably slowed, allowing rival crews to more easily close the distance.

The Voyage concludes with a race to Briggsy's beacon to hand over the Skull, leaving a single crew to emerge victorious and claim the spoils!


Sea of Thieves: Skull of Siren Song is free for all players with Xbox Game Pass and across Xbox Series X|S, Xbox One, Windows 10/11, and Steam.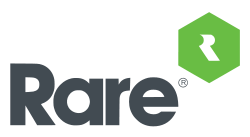 Sea of Thieves: Skull of Siren Song Achievements