Sea of Thieves: The Seabound Soul
Developer:

RARE

Publisher:

Microsoft Studios
Sea of Thieves: The Seabound Soul
Following (2)
Developer
:
RARE
Publisher
:
Microsoft Studios
The pirates of the Sea of Thieves are no strangers to strangeness, but even they must admit that something has been amiss for a while. The latest rumours speak of Sir Arthur Pendragon returning to the world, a man with his own supernatural history. Meanwhile, the skeletons act to preserve mystical secrets from the past in their Ashen Chests. Even Duke is no longer content to just sit by! What will you do, and how far will you go?

Many pirates have come across the wreck of the Blackwyche, ship of the legendary Sir Arthur Pendragon, out on Shipwreck Bay. However, now pirates are reporting sightings of the man himself, returned from beyond the veil for some perilous purpose!

Pendragon was an aristocratic adventurer who both dispatched and saved many lost souls, using his enchanted blade to send them onto their final rest. What mission could he have on the Sea of Thieves during such a turbulent time? Pirates who wish to pursue this Tall Tale simply need to find the quest book on his old ship to find out!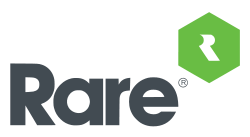 Sea of Thieves: The Seabound Soul Achievements