TEKKEN 7
Developer:

Namco Bandai Games

Publisher:

Bandai Namco Games
TEKKEN 7
Following (20)
Developer
:
Namco Bandai Games
Publisher
:
Bandai Namco Games
Xbox Store: here
Official Site: here
Engine: Unreal Engine 4
Price: $49.99 USD
Raise your fists and get ready for the ultimate battle on the next generation of home consoles. Powered by the Unreal Engine 4, the storied fighting franchise returns for another round in Tekken 7. With the faithful 3D battle system and gameplay intact, Tekken 7 takes the franchise to the next level with photo-realistic graphics and new and innovative features and fighting mechanics. Tekken 7 resurrects the attitude, competitiveness and showmanship rooted in its arcade DNA to provide the ultimate fighting game experience.

Game Features:

UNREAL ENGINE 4 - Powered by the Unreal Engine 4, Tekken 7 sets a new benchmark for graphical fidelity for the fighting game genre, pushing the new generation of console hardware and PC visuals to the limit.


SEAMLESS STORY EXPERIENCE - Hollywood-like, over-the-top cinematic action sequences blend flawlessly into fierce battles.


THE FINAL CHAPTER OF THE MISHIMA BLOOD SAGA - Tekken 7 represents the final chapter of the 20-year-long Mishima feud. Unveil the epic ending to the emotionally charged family warfare between the members of the Mishima Clan as they struggle to settle old scores and wrestle for control of a global empire, putting the balance of the world in peril.


ROSTER OF OVER 30 PLAYABLE CHARACTERS - Select characters from an impressive roster of fan-favorites and all-new fighters, each with a distinct set of deadly techniques, martial arts moves and combos.


STREET FIGHTER CROSS-OVER CHARACTER - AKUMA - Street Fighter's Akuma flawlessly transitions into the 3D space and joins the fray in an epic franchise mash-up complete with all his shoto-style moves and fireballs.


ALL NEW BATTLE MECHANICS & MOVES - Classic 1 vs 1 battles return along with new moves and battle mechanics like Rage Arts, Rage Drives and Power Crushes that make gameplay more accessible for players of all skill levels.
Platforms: Xbox One, PS4 and PC
Online Multiplayer:

2-8
File Size: 50.42 GB
Voice Chat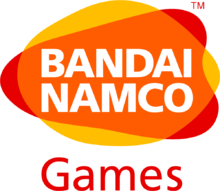 Latest TEKKEN 7 Game Trailers & Videos
Latest TEKKEN 7 News & Rumors
Grand Theft Auto V (GTA5) is now available on Xbox Game Pass (@XboxGamePass) for Console. Let's take a look at the list of titles heading to Game Pass in January. January...

With TEKKEN 7 Season Pass 3's arrival of Zafina, it's the first time she's joined the battle since TEKKEN Tag Tournament 2. Now she's back in action for players in...

TEKKEN 7 is now available on Xbox One, PlayStation 4 and PC.Powered by the Unreal Engine 4, TEKKEN 7 sets a new benchmark for graphical fidelity for the fighting game genre,...