The Dead Tree of Ranchiuna
Developer:

Eastasiasoft Limited, Tonguç Bodur

Publisher:

Eastasiasoft Limited
The Dead Tree of Ranchiuna
Following (0)
Developer
:
Eastasiasoft Limited, Tonguç Bodur
Publisher
:
Eastasiasoft Limited
Xbox Store: here
The Dead Tree of Ranchiuna is an immersive experience that explores how unfair society can be, both in a direct and realistic manner and with the power of fantasy elements, symbolism and abstract storytelling. Play in first or third person, navigating detailed environments across a huge seamless map. Solve puzzles, discover hidden dialogue through careful exploration and unlock new post-game features to extend the experience!

Witness the soul-searching journey of a university graduate as he returns to the village where he grew up. Upon his arrival, he finds the place deserted and instead witnesses visions of an incident that happened there some time ago, including another's return to the village unaware of what lay before them. These visions are of various times and places, leaving the player to search for clues and unravel the surrounding mystery.


Offline Players:

1
Xbox Series X|S Optimized
Dolby Digital
Online Multiplayer:

NO
File Size: Unknown
Smart Delivery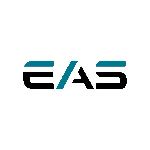 The Dead Tree of Ranchiuna Achievements