The Sorrowvirus - A Faceless Short Story
Developer:

Eastasiasoft Limited, Adam Sklar

Publisher:

Eastasiasoft Limited
The Sorrowvirus - A Faceless Short Story
Following (4)
Developer
:
Eastasiasoft Limited, Adam Sklar
Publisher
:
Eastasiasoft Limited
Xbox Store: here
Price: $14.99
Set a young man's soul free from the torment of endlessly repeating death!

Follow the journey of Wyatt Heyll, a young man stricken with a multitude of ailments from an early age. On the verge of death, Wyatt's parents administer a paranormal substance known as the Sorrowvirus, which contaminates the human soul and prevents it from passing on to the afterlife. This causes a subject to fall into Purgatory instead, where they can heal and return to life. However, every time Wyatt comes back, his cancers and illnesses return more quickly than before.

Wyatt's parents allow him to continue dying over and over while they perform research on organic particles found in Purgatory that may cure him once and for all. Having died so many times, Wyatt simply wants to let go. Your objective is to set Wyatt free from his everlasting torment. Navigate haunting environments in first person, solving puzzles and discovering clues to unravel Wyatt's tragic tale. With four endings in sight, only one is the true path.


Offline Players:

1
Xbox Series X|S Optimized
Dolby Digital
Online Multiplayer:

NO
File Size: Unknown
Smart Delivery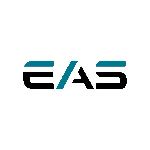 The Sorrowvirus - A Faceless Short Story Achievements
Latest The Sorrowvirus - A Faceless Short Story News & Rumors
Eastasiasoft Limited (@eastasiasoft) announced that their first-person adventure game The Sorrowvirus - A Faceless Short Story is now available on the Microsoft Store for...