Void Gore
Developer:

Panda Indie Studio

Publisher:

Eastasiasoft Limited
Void Gore
Developer
:
Panda Indie Studio
Publisher
:
Eastasiasoft Limited
Xbox Store: here
Price: $4.99
From the creators of Project Starship comes a new and nightmarish arcade shoot'em up experience. Void Gore casts you as an ace pilot descending through the levels of hell and getting rich in the process. Earn coins as you take down supernatural horrors in pulse-pounding vertical scrolling style, then spend them on upgrades to keep yourself alive and prove your skills against online leaderboards!

Survive waves of enemies to reach the next layer of malice and despair, collect power-ups, face increasingly challenging foes and add to your score multiplier as you chain multiple kills. Survive as long as possible and prove your skills as the ultimate pilot. It's all just a simulation, after all… or is it?

Offline Players:

1
Xbox Series X|S Optimized
60 fps+
Dolby Digital
Online Multiplayer:

NO
File Size: 385.09 MB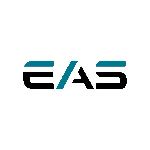 Latest Void Gore News & Rumors
Nightmarish arcade shoot'em up experience Void Gore is now available to download digitally on Xbox One And Xbox Series X|S for $4.99/€4.99/£4.19/AU$7.45. Blast through...