Xuan Yuan Sword 7
Developer:

Softstar Entertainment

Publisher:

Eastasiasoft Limited
Xuan Yuan Sword 7
Following (2)
Developer
:
Softstar Entertainment
Publisher
:
Eastasiasoft Limited
Xbox Store: here
Price: $49.99
Xuan Yuan Sword 7 is an action RPG with frenetic real-time combat, visceral 3D presentation and a rich cinematic narrative. It is a celebration of ancient China's landscape, civilization and culture, infused with the mystique of its own legends in stark contrast to anachronistic technological designs. It is a world that is both familiar and mysterious, one of both science and spirituality, one that is waiting to be explored.

Take the role of the calm and reliable swordsman Taishi Zhao as he fights to protect his family and uncover the truth of a blight threatens all of China. With a story deeply rooted in ancient Chinese history and mythology, Xuan Yuan Sword 7 reimagines both as one fantastical and chaotic realm under the governance of a new Xin Dynasty.

Near the end of Western Han rule, the powerful prime minister of China superseded his Emperor, promising an era of peace and prosperity. But ten years later, that promise has never been fulfilled. Instead, a decade of war and famine has left China in ruin, and its salvation seems to lie in the hands of a Mohist swordsman who gains control of a fabled artifact called the Elysium Scroll. Can the science-seeking Mohists revive their former glory, or will they fade into the pages of forgotten history?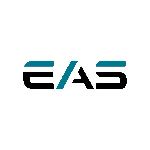 Xuan Yuan Sword 7 Achievements
Latest Xuan Yuan Sword 7 News & Rumors
3D action RPG Xuan Yuan Sword 7 (@XuanYuan_Sword) is now available for digital pre-order and pre-download on Xbox One and Xbox Series X|S.Journey through a fantastical...

Eastasiasoft has announced that Xuan Yuan Sword 7, the latest game in the legendary Chinese RPG series, will be making its console debut in the west on September 30th....