Microsoft Aquires Interactive Livestreaming Service Beam
Published: Thursday, August 11, 2016Tagged: Gaming, Xbox Store, Xbox One,

Microsoft has acquired Beam, an innovative and interactive livestreaming service that gives viewers the ability to watch and play along with their favorite game streamers in real-time.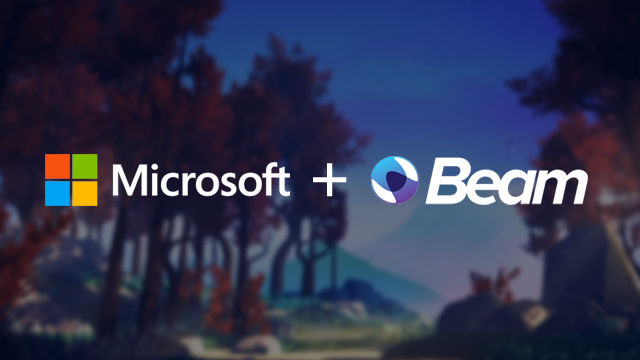 Beam has evolved game streaming from a passive, watch-and-chat experience into one with real-time participation by allowing the viewer to directly influence a streamer's gameplay and live broadcast.

One of the best parts about Beam is that interactivity is easy for streamers to enable and customize, regardless of the game or platform. Beam is designed to work with any game, and will continue to offer broadcasts across all gaming platforms, just as it does today.
Beam remains committed to its mission of empowering users and streamers across platforms and will now be better positioned to grow and give more back to the community. "As part of the Xbox team, we'll be able to scale faster than we've ever been able to before," wrote Beam CEO Matt Salsamendi in a Beam blog post. "We're expanding the team, bolstering our infrastructure, and, most importantly, continuing to grow the amazing community we've been lucky enough to build at Beam."
Learn more about Beam Interactive as Larry Hryb chats with with Matt Salsamendi about the interactive streaming service, and what it means for Xbox fans.

Official Site: Beam
It's no surprise that the console wars are already heating up somewhat - despite the disruptions amongst the global pandemic the holiday season is still quickly approaching...

The June 2020 Xbox One Update is now available and includes improvements for your digital game library, verified Official Clubs and more.Let's find out what's new in the June...

The Xbox Series X is fast approaching with a release for this Holiday season. Microsoft has already lined up dozens of video games for its next-gen and current-gen console....
Average Score: 4.28




Votes: 7