Microsoft Aquires Interactive Livestreaming Service Beam
Published: Thursday, August 11, 2016Tagged: Gaming, Xbox Store, Xbox One,

Microsoft has acquired Beam, an innovative and interactive livestreaming service that gives viewers the ability to watch and play along with their favorite game streamers in real-time.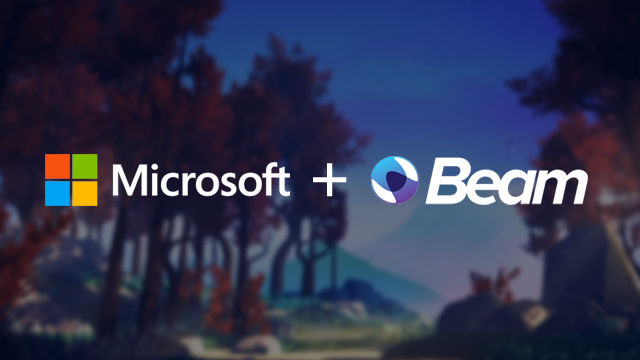 Beam has evolved game streaming from a passive, watch-and-chat experience into one with real-time participation by allowing the viewer to directly influence a streamer's gameplay and live broadcast.

One of the best parts about Beam is that interactivity is easy for streamers to enable and customize, regardless of the game or platform. Beam is designed to work with any game, and will continue to offer broadcasts across all gaming platforms, just as it does today.
Beam remains committed to its mission of empowering users and streamers across platforms and will now be better positioned to grow and give more back to the community. "As part of the Xbox team, we'll be able to scale faster than we've ever been able to before," wrote Beam CEO Matt Salsamendi in a Beam blog post. "We're expanding the team, bolstering our infrastructure, and, most importantly, continuing to grow the amazing community we've been lucky enough to build at Beam."
Learn more about Beam Interactive as Larry Hryb chats with with Matt Salsamendi about the interactive streaming service, and what it means for Xbox fans.

Official Site: Beam
The video game industry is incredibly popular, with millions of people playing their favorite games on Xbox every day. Even if they aren't playing themselves, they are...

You have probably heard of it or read about it everywhere over the years: the casino industry is booming and now it has turned into one of the most profitable industries out...

Zerouno Games, a new games studio comprised of experienced team members from well-known companies like Rockstar Games, Electronic Arts, 343 Industries, and Mercury Steam,...
Average Score: 4.28




Votes: 7