Moto Racer 4 Now Available On Xbox One & PlayStation 4
Published: Monday, January 23, 2017Tagged: Gaming, Xbox Store, Xbox One,

Moto Racer 4 is now available for Xbox One and PlayStation 4 owners in North America.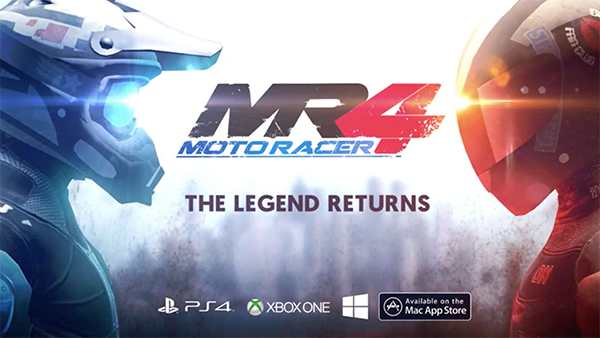 In a world where freestyle and risk-taking dominate, impose your riding style all around the world. Impress your opponents and win races with class! Moto Racer 4 is racing game you can play on asphalt or dirt in single or multiplayer mode (up to ten players). Master drifting, wheelies, sharp turns and other techniques to earn a place on the podium! Progress through Moto Racer 4 and take in the stunning environments. From the United States to the Asia by way of the desert, Moto Racer 4 takes you through perilous, breathtaking courses at 100 miles an hour.
Developed by Artefacts Studio using Unreal Engine 4, Moto Racer 4 is now available in North America for Xbox One and PlayStation 4. A Steam version of the game is already available in the US for $29.99.
For more information on Moto Racer 4, check out all of our coverage including the latest Xbox One Screenshots, Xbox Videos & Developer Diaries, Achievements, XB1 News & Rumors, Xbox Release Dates, Upcoming Xbox One Games, ID @ XBOX Games, Xbox One Exclusive Games, XB1 info, Xbox cheats and loads more.

Download: here
Price: $39.99 USD
File Size: 8.26 GB
Xbox One Games: Moto Racer 4
Moto Racer 4 Achievements
Rate This Article
Average Score: 5





Votes: 1