'Dark Arcana: The Carnival' Hits Xbox One
Published: Friday, March 17, 2017Tagged: Gaming, ID@Xbox, Xbox Store, Xbox Live, Xbox One,

Artifex Mundi's "Dark Arcana: The Carnival" is now available to purchase on Xbox One. Try it for Free!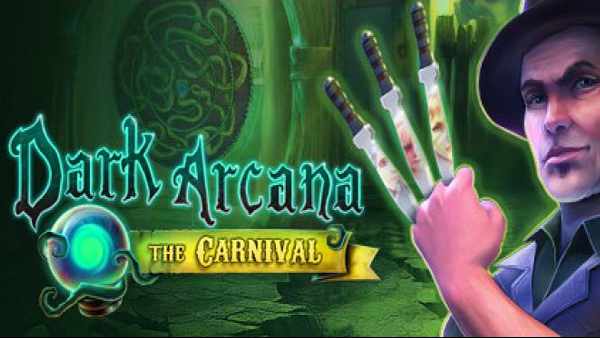 In "Dark Arcana" you will take on the role of a female detective searching for a woman who mysteriously vanished in the middle of a funfair. While looking for clues, you will uncover a tragic love story and the consequences of an evil pact. All of which will lead you to an alternate world existing behind a magic mirror – and that's where the key to the mystery and a thrilling confrontation with an ancient evil awaits you.
The game world is full of colorful decorations and delightful carnival attractions, but beyond the enchanted looking glass exists an unsettling and surreal realm. During your investigation, you'll encounter not only carousels, mechanical fortune-tellers, and a Ferris Wheel but also carnivorous plants, skeletons, and demons. There is no shortage of eerie locations, so be prepared to traverse the House of Fears and the Hall of Mirrors.

The slowly uncovered story will surprise you more than once. Will you rescue the mother of a young girl? Will she uncover the secrets of the magical world and stop evil before its too late?

Developed by Artifex Mundi and published via the ID@Xbox program, "Dark Arcana: The Carnival" is available to purchase today on Xbox One, priced at $9.99 USD.
Try it for Free! Download the free Dark Arcana: The Carnival demo for Xbox One.

For more information on "Dark Arcana: The Carnival", browse through all of our coverage via the Xbox One games database, and don't forget to follow us/subscribe on Twitter, Google+, Facebook and YouTube for all of the latest Xbox One release dates, upcoming Xbox One games, DLC, Xbox One game previews, game trailers, Xbox Achievements, Xbox One Games Native Resolutions & Framerates, screenshots and loads more.

Price: $9.99 USD
Microsoft Store: here
File Size: 699.19 MB
Xbox One Games: Dark Arcana: The Carnival
Dark Arcana: The Carnival Achievements
Most Recent Trailers for Dark Arcana: The Carnival