DeadCore Emerges From The Void On Xbox One and PlayStation 4 In July
Published: Monday, June 05, 2017Tagged: Gaming, ID@Xbox, Xbox Store, Xbox One,

Publisher and developer Grip Digital, announced today, that they will be bringing the award-winning first person platformer, DeadCore, to Xbox One and PlayStation 4, July 14.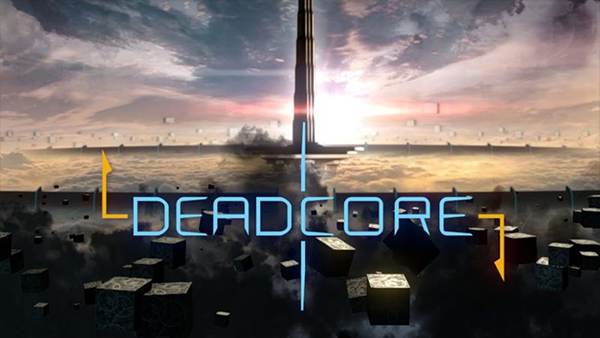 DeadCore is a gritty first person platformer seamlessly blending exploration, speedrunning and puzzles. Originally developed by 5 Bits Games, the game launched to critical acclaim on PC in 2014. Now, Grip Digital are delighted to be bringing this exciting iteration of DeadCore to Xbox and PlayStation fans by popular demand, this July.
After falling endlessly through powerful magnetic storms, players awaken in a desolate world. With no memory, they will explore an unforgiving futuristic environment, surrounded by void. On the discovery of a gigantic Tower emerging from the dense fog, they must make their way to the top, deciphering cryptic messages en route as they search for answers.
Equipped with a 'SwitchGun', a special weapon allowing players to activate or deactivate the Tower elements, fans will embark on a perilous journey full of traps, complex mechanisms, gaps to cross, and lethal foes, a journey that will eventually allow them to solve the mystery surrounding this strange and abstract world.

Check out the official announcement trailer:
For more information on "DeadCore", check out all of our coverage via the Xbox One Games hub and don't forget to follow us on Twitter, Google+, Facebook, YouTube and Pinterest for more of the latest Xbox One News, Xbox Release Dates, New Xbox 1 Games, Upcoming Xbox One Games, DLC, ID@Xbox Games, Achievements, Screenshots and Videos & Game Trailers.

Xbox One Games: DeadCore
Most Recent Trailers for DeadCore
Rate This Article
Average Score: 3.87




Votes: 8