Project Spark Beta Available Now on Xbox One
Published: Tuesday, March 04, 2014Tagged: Xbox Beta, Gaming, Xbox Live, Xbox One,

Beginning today, Team Dakota has expanded the Project Spark Beta Program onto Xbox One. That means Xbox One owners can join the existing community of designers to create and share new worlds or jump into other community creations to to play or remix their creations. Take a look: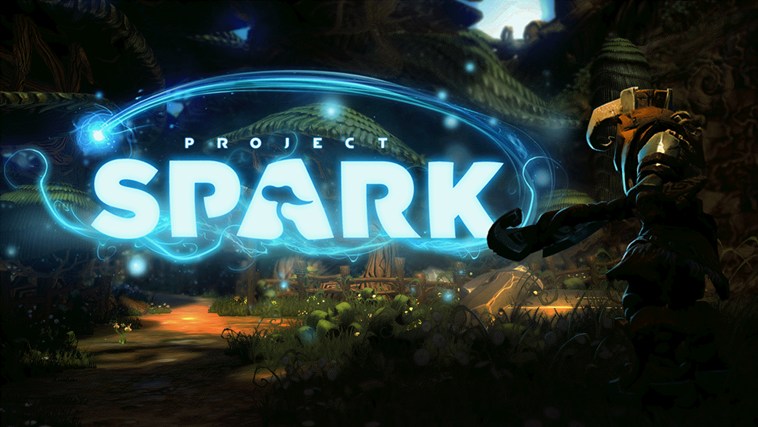 What does the Xbox One version of the Project Spark beta bring to the program?
The Xbox One version of Project Spark adds Performance Capture support with Kinect. Record your own animations and voice Make your custom moves, record voice over and customize your creations before you
share them with the community across Xbox One and Windows 8. The Xbox One version also allows players to play their creations on their big screen at home. You can easily save your creation to the cloud and
seamlessly play or create on either Windows 8 or Xbox One. Additionally, Project Spark automatically translates standard controls from Windows 8 mouse and keyboard to Xbox One controller and vice versa.
What's a good starting point for new Project Spark creators?
Users can dive right into what the community has made, use Crossroads which lets them play as they create their own adventure, or play the interactive tutorials and learn how to make an adventure from scratch while building one.
What are some of the best creations you've seen in the beta so far?
The community has blown us away with their creations in the few months that Project Spark has been in Windows 8 beta. Some of our favorites are a wall jumper titles 'Blaze Jumper,' a visually stunning artistic showcase titled 'Colour,' and 'Pinball Raid!'
How do folks sign up for the Project Spark beta?
It is simple! Go to
www.projectspark.com
and enter your email. You will be notified when your beta admittance is ready and you can install Project Spark and begin to create and play!
News-Source
: MajorNelson
Official Site
:
www.projectspark.com
Project Spark Achievements
Most Recent Trailers for Project Spark
Latest Project Spark News & Rumors
"Project Spark", the ultimate digital playground that lets players build their own worlds, stories, and games and share them, is now available to download via Xbox Games...

Microsoft announced today that "Project Spark", the open-world, digital sandbox video game that enables anyone to create, play, and share whatever they can imagine, will...

The Global BETA for Microsoft Game Studios' "Project Spark", the upcoming open world sandbox that allows players to build, play, and share their very own games, has started...
Rate This Article
Average Score: 5





Votes: 2