Assassin's Creed Rogue Remastered Out Now On Xbox One, PS4
Published: Tuesday, March 20, 2018Tagged: Gaming, Xbox One, Xbox One X, Xbox Store,

'Assassin's Creed Rogue: Remastered' is now available on Xbox One and PlayStation 4.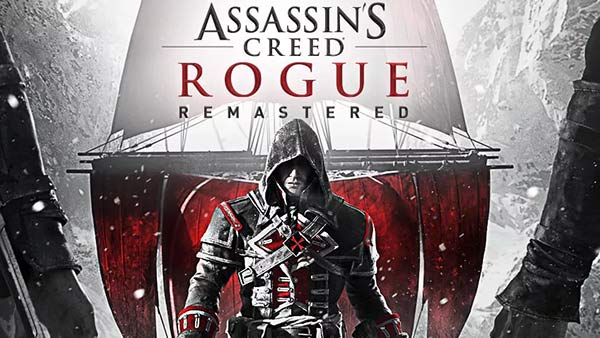 The darkest chapter of the Assassin's Creed franchise, Assassin's Creed Rogue has been remastered for the Xbox One and PlayStation 4 systems. Now featuring 4k on Xbox One and PS4 Pro, 1080p on Xbox One and PS4, higher resolution textures, improved shadows and lighting, in addition to several other graphical enhancements.

Assume the role of Shay, an Assassin during the French and Indian War, and witness the cataclysmic events that force him to betray the Brotherhood in order to prevent further catastrophe. Become the most feared Assassin hunter in history as you battle former allies as a member of the Templars. Cast off in your ship, the Morrigan, and set sail with improved naval gameplay featuring new weapons and enemy tactics. Assassin's Creed Rogue features native 4K resolution on the Xbox One X and the Xbox One supporting 1080p.
For more Xbox news, release dates and Xbox Live info, check out all of our coverage via the Xbox games hub, and don't forget to follow us on Twitter, YouTube, Google+, Facebook and Pinterest for more Upcoming XBox Games, ID@XBOX Games, Xbox Exclusive Games, Xbox One Native Resolutions & Frame Rates, Game Trailers & Videos, Xbox Achievements, Forums and XBox One X specifications.
Xbox Store: here
File Size: 9.92 GB
Price: $29.99 / € 29,99 / £24.99 / $49.95 AU
Xbox Games: Assassin's Creed Rogue: Remastered

Assassin's Creed Rogue Remastered Achievements
Most Recent Trailers for Assassin's Creed Rogue Remastered