Gambling in the Monte Carlo of the Orient
Published: Friday, August 17, 2018Tagged: Gaming,

The economy of Macau is booming and their gambling industry is the biggest reason for that. It really doesn't matter if you want to play online bingo free of charge or place big bets at luxurious in-land casinos, they have something for everyone.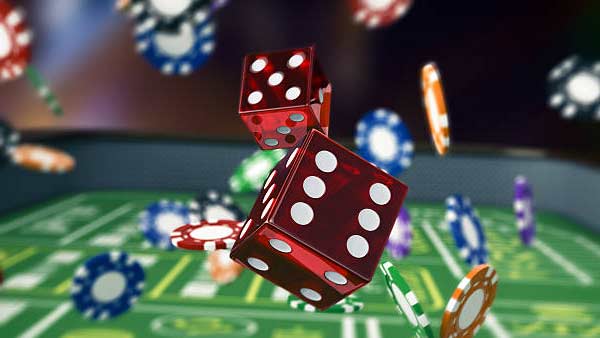 Just like Hong Kong, Macau is China's special administrative territory, with its own economic and political systems. It used to be a Portuguese colony and in 1999 it was returned to China. However, based on the agreement of these two countries, Macau should enjoy its high degree of autonomy until the year of 2050. The size of this territory is just 30.5 km2. However, Macau is one of the most densely populated places on Earth and over 650,000 people live there. Aside from that, it's also one of the most developed and most visited regions in the world. Furthermore, Macau is now considered to be the gambling capital of the world and its in-house casinos are splendid. The gambling industry is their main source of income. Besides in-house casinos, there are virtual casinos as well as horse and greyhound racing. Overall, it is a very interesting place definitely worth visiting.
The Gambling Capital of the World
According to a large number of people, Macau has becomethe gambling capital of the world. We would even say it offers more than Las Vegas and that these two are the best possible gambling destinations. Macau largely depends on gambling, as this industry accounts for approximately 50% of their economy. The revenues are incredibly high and every year, Macau invests huge amounts of money in their in-land casinos and other tourist attractions. Because of their casinos and good geographical position, this tiny territory attracts more than 30 million visitors a year. Hence, the fact that Macau has become one of the richest places on Earth is not surprising at all. Their laws are there to protect and help the gambling industry, not sabotage it. Because of that, this special region of China isn't only home to terrific in-house casinos, but they are also responsible for lots of virtual casinos.
Enormous and Luxurious Casinos
Considering how much money they invest in the gambling industry, it's not surprising to hear that Macau boasts the world's largest casino complex. The name of the complex is The Venetian Macau and it has the size of more than 50,000 square meters. This entertainment complex proudly offers thousands of table and slot games and many restaurants and bars, among other things. Apart from this one, there are many top-notch casinos that are in Macau. For instance, if you visit Macau, you can also go to Sands Macau andGalaxy Starworld, to name a few. It is without a doubt the number one place for gambling. If you're a serious and experienced gambler, visiting Macau should be on your bucket list. According to those risk-takers who've visited Macau casinos, gambling there is an out-of-this-world experience and everyone should try it. However, it's worth mentioning that Macau is extremely pricey.
Terrific Virtual Casinos
Besides their traditional casinos, Macau is behind many virtual casinos. If you like online gambling and want to find a reliable gambling site with solid bonuses, we suggest you look for Macau virtual casinos. They are both good for people who want to kill some time and experienced players. So, if you cannot afford to visit Macau, just find their online casinos and start playing. Unfortunately, the playing experience won't be equally good, but you'll have a great time, that's for sure. Feel free to take advantage of the superb welcome offers you'll find and try to win big. Of course, it's worth knowing that not all of them are good and that you should first read some reviews. From our point of view, the best ones are Ruby Fortune and JackpotCity casino. These two offer the most generous bonuses and we are satisfied with their websites and game selections.
What Does the Future Hold?
The first casino in Macau started operating circa 1850. Ever since then, the economy of this former Portuguese colony has been growing rapidly. Nowadays, Macau is booming and it is full of splendid tourist attractions. Millions of people visit it every year and most of them go to the entertainment complexes. Las Vegas remains the most popular gambling destination in the United States, but in our opinion, Macau offers more. We are sure this trend will continue, but we still have to wait and see what happens next. China is going to gain the full control of this region in 2050 and the future is uncertain. However, most people believe that nothing will change since gambling is their main source of income and China benefits from that as well. I guess we just have to wait and see.
For a long time, the GTA online casino has made us believe that it is impossible to earn a hefty amount of money in one single day. Luckily, the GTA online wheel glitch seems...

Whether you're a fan of adventure and action games, or you prefer role-play, simulation, sport or strategy games, Xbox offers something to suit many consumers. Yet, with the...

In August 2020, Microsoft announced that they had "no plans" to discontinue their long-standing Xbox Live Gold service, as per IGN. Such speculation emerged after the...
Average Score: 3.66




Votes: 3