Sekiro: Shadows Die Twice Release Date and Pre-order Details Announced
Published: Tuesday, August 21, 2018Tagged: Gaming, Pre-order, Xbox One, Xbox One X,

Activision has officially announced the official release date and pre-order details for their upcoming third-person, action-adventure game Sekiro: Shadows Die Twice (@SekiroTheGame).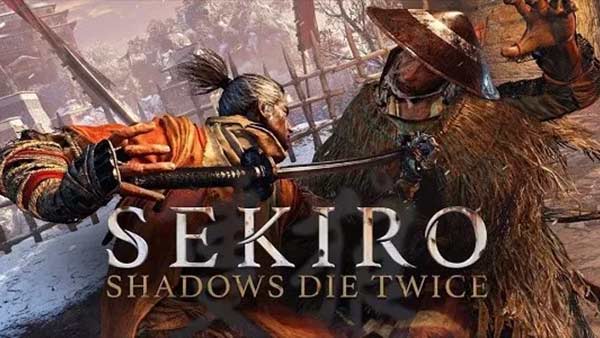 Sekiro: Shadows Die Twice, a third-person, action-adventure game with RPG elements, is planned to release globally on 22nd March 2019. To celebrate, fans attending Gamescom 2018 in Cologne, Germany will be among the first in the world to play the game. Additionally, the Sekiro: Shadows Die Twice Collector's Edition, which is packed with collectible items, will be available for pre-order starting today in select markets. Digital pre-orders for the game will also kick-off starting today in select markets.
New gameplay details about Sekiro: Shadows Die Twice reveal that the prosthetic tools belonging to the "one-armed wolf" protagonist can be reconstructed to unlock new actions such as powerful charge attacks. These attacks allow the player to broaden their approach to defeat their foes.
At Gamescom 2018, fans will finally be able to experience the unique and varied features of Sekiro: Shadows Die Twice, and sample the game's rich sense of tension for the first time including:
Sword Combat: The core combat in Sekiro: Shadows Die Twice is measured by an intense clash of steel. Players will take command of special Sword Arts to supplement their regular attacks, and tear down enemy defenses before sealing the final blow.
Shinobi Prosthetic: Players can equip and switch between a variety of unique Prosthetic Tools to find the weakness of a formidable enemy. Additionally, tools such as the Grappling Hook can be utilised to bring an extra dimension to exploration and traversal throughout the world of the game.
Resurrection: Used as an opportunity for a tactical retreat or to deceive an enemy and go on the counter-offensive, this new combat strategy allows players to resurrect on the spot, even after a hasty death.
"We can't wait for fans to finally get their hands on Sekiro: Shadows Die Twice," said Steve Young, Chief Revenue Officer at Activision. "Fans will get a taste of the multiple tools available for the prosthetic shinobi arm this week at Gamescom, and will be able to fully dive into the brutal, dark world of 1500s Sengoku Japan when the game launches on 22 March 2019."

The Sekiro: Shadows Die Twice Collector's Edition, available now for pre-order at select retailers, delivers fans the following collectible items:
Full Game
7" Shinobi Statue
SteelBook®
Collectible Artbook
Map
Digital Soundtrack
Replica Game Coins
Fans will find familiarity in the gritty Sekiro: Shadows Die Twice gameplay where combat reigns supreme. Directed by Hidetaka Miyazaki, Sekiro: Shadows Die Twice is a single-player game that puts players in the protagonist role of a hard-hearted warrior whose mission is to rescue his master, a young lord, and exact revenge on his arch nemesis. Players will enjoy combining features, such as vertical traversal, with visceral head-to-head battle to fulfil their destiny in a vast world filled with beautiful vistas, enormous castles, bizarre weaponry, and fearsome enemies.
Developed by Tokyo based FROMSoftware and published by Activision, Sekiro: Shadows Die Twice will be available worldwide for the Xbox One, PlayStation 4, and PC via Steam on March 22, 2019. Until then, check out the official Sekiro: Shadows Die Twice trailer and browse through all of our coverage via the Xbox One Games Hub.
Official Site: https://www.sekirothegame.com

Most Recent Trailers for Sekiro: Shadows Die Twice
Rate This Article
Average Score: 4




Votes: 1