Battlefield 5 Open Beta Out Now; Exclusive Xbox One X Gameplay & Screenshots In 4K UltraHD
Published: Thursday, September 06, 2018Tagged: Xbox Beta, Gaming, Xbox Live, Xbox One, Xbox One X, Xbox Store

The Battlefield V (@Battlefield) Open Beta is now available worldwide for everyone on Xbox One, PlayStation 4 and via Origin on PC.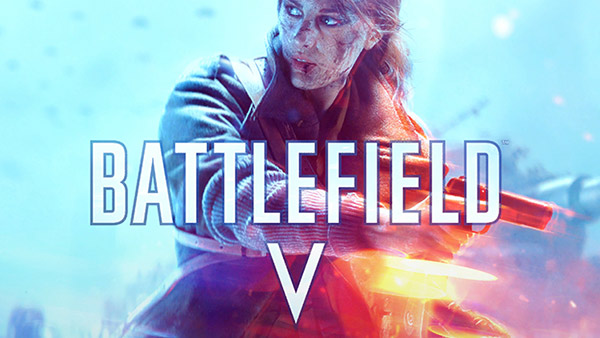 Enter mankind's greatest conflict with Battlefield V as the series goes back to its roots with a never-before-seen portrayal of World War 2. Assemble your Company of customized soldiers, weapons, and vehicles – then take them on an epic journey through the Tides of War. Experience the most intense, immersive Battlefield yet. You will never be the same.

The Open Beta showcases the soon-to-be-iconic Rotterdam map on Conquest mode as well as the Arctic Fjord map on both Conquest and Grand Operations. The Rotterdam map immerses players in a battle fought throughout the streets of Holland where the game's dynamic physicality and destruction will be on full display. New to the Battlefield franchise, Grand Operations is an upgraded version of Operations from Battlefield 1 that takes players through a powerful narrative journey inspired by historical events. One of these new Grand Operations is called Airborne and is part of the Norway Operation. In this mode, the attacking team drops into the battlefield from airplanes and must destroy a group of artillery cannons while the defending team tries to stop them.
According to Digital Foundry, the Battlefield 5 Beta runs at 1836p On Xbox One X and 1296p on PS4 Pro with Dynamic Scaling. Both consoles peak at 60fps. Watch exclusive Battlefield V Conquest and Grand Operations Xbox One X gameplay in 4K Ultra HD, leave a LIKE and a comment, and subscribe to XONEHQ on YouTube for more Battlefield 5 Xbox One X gameplay.
Open beta access is available now on all platforms - whether you have pre-ordered the game, an EA Origins subscriber or not. Full details on the Open Beta can be found here. The Battlefield V beta ends on Tuesday, September 11 at the following times
BATTLEFIELD V BETA END TIMES:

UK: 3:00 pm Sept. 11 (BST)
Europe: 4:00 pm Sept. 11 (CEST)
East Coast US: 10:00 am Sept. 11 (EDT)
West Coast US: 7:00 am Sept. 11 (PDT)
Australia: 12:00 am Sept. 12 (EST)
BATTLEFIELD V KEY FEATURES:
64-player Grand Operations mode incorporates multiple modes across a three-to-four match narrative
Combined Arms provides 4-player co-op via procedurally
Players can construct and rebuild fortifications at objective points.
Squad members can revive each other, even if they aren't Medics.
Animation improvements
Players can now go prone on their back and turn 360-degrees with proper animations while prone.
Stationary guns can be towed by vehicles, and yes, you can fire them while they are being towed.
Players that pre-order any edition of the game with the Battlefield V Enlister Offer will get other in-game benefits including soldier customization options, access to Special Assignments starting at launch week and immediate access to five weapons to use in Battlefield 1.
Battlefield V will be available on November 20, 2018 for Xbox One, PlayStation 4 and PC, with three day early access for Deluxe Edition owners.

Check out some Battlefield 5 screenshots in Ultra HD 4K and then browse through all of our Battlefield coverage via the Xbox One games hub right here on XBOXONE-HQ.COM.
CLICK HERE TO PLAY THE BATTLEFIELD 5 BETA ON XBOX ONE, PS4, PC
Battlefield 5 Achievements
Most Recent Trailers for Battlefield 5
Latest Battlefield 5 News & Rumors
Starting today and running until Sunday, August 29th, Xbox Live Gold and Xbox Game Pass Ultimate members get to play Battlefield V, Assetto Corsa Competizione, and The Elder...

Microsoft added 74 new FPS boosted games for Xbox Series X/S owners this week, bringing the total up to 97 games. Check out the list of FPS boosted Xbox games and learn how...

Battlefield V Definitive Edition, the ultimate Battlefield 5 experience, is now available for digital download on Xbox One.Available as a digital download from October 22,...
Rate This Article
Average Score: 4.61





Votes: 21