WARRIORS OROCHI 4 Digital Pre-order Now Available On Xbox One
Published: Friday, September 14, 2018Tagged: Gaming, Pre-order, Xbox One, Xbox Store,

WARRIORS OROCHI 4, the latest installment of the crossover series WARRIORS OROCHI, is now available for digital pre-order and pre-download on Xbox One.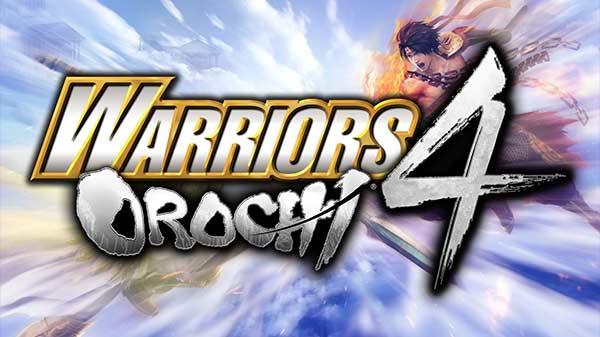 WARRIORS OROCHI 4 (@KoeiTecmoUS) released as Musō Orochi 3 in Japan, is an upcoming 2018 hack and slash video game developed by Koei Tecmo and Omega Force. Wield the power of the gods and wage fierce battle against Zeus in this latest saga in the Warriors Orochi series.
The re-assembled heroes from across the DYNASTY and SAMURAI Warriors universes are faced with yet another battle; the god of gods, Zeus, has meddled with the human realm to create his own parallel world. The heroes learn that to solve this mysterious situation and return back home they must find eight Ouroboros Bracelets, but some individuals discover that these bracelets possess great power and decide to use them to their own advantage. This gripping new feature, Deification, grants the power of the gods to those who wield the bracelet. Taking on a powerful new form, those characters that perform Deification are not only able to use an unlimited amount of magic in battle but also cast unique physical and magical attacks.
In addition, all of the 170 playable characters in WARRIORS OROCHI 4 are able to harness Sacred Treasures, enabling the heroes to perform both close-range and long-range magic attacks in battle. Combining these attacks with other party members, overcoming battles, aiding allies, and training together increases the relationships between characters and offers various benefits. Strengthening the Bonds between characters enhances their abilities when they work together and unlocks events between them – uncovering more details about them and their true motives in this parallel world.
Pre-order the deluxe edition now and save 10% – limited time offer.
WARRIORS OROCHI 4 launches October 19th for Xbox One, PlayStation 4, Nintendo Switch and PC via Steam! Check out one of the latest trailers below.
For more information on the WARRIORS OROCHI 4, browse through all of our coverage via the Xbox One Games hub and don't forget to follow us on YouTube, Twitter, Google+, Facebook and Pinterest for more of the latest Xbox One News & Rumors, Upcoming Xbox One Games, Xbox One Release Dates, Xbox One Gameplay, Videos and Trailers. ID@Xbox Games, Top 50 Xbox One Games, Xbox One X Specifications, Xbox One Native Resolutions and loads more.
Price: $59.99 USD
Microsoft Store: here
Official Site: http://www.koeitecmoamerica.com/wo4/
WARRIORS OROCHI 4 Achievements
Most Recent Trailers for WARRIORS OROCHI 4
Rate This Article
Average Score: 4.33




Votes: 6