FORTNITE: US and Australian Governments To Investigate Fortnite Loot Boxes
Published: Thursday, November 29, 2018

The United States' Federal Trade Commission is committed to investigating video game loot boxes amid concerns about how such systems might enable and encourage children to gamble. US Senator Maggie Hassan, a Democrat from New Hampshire, encouraged FTC Chairman Joe Simons to investigate loot boxes during a Congressional oversight committee meeting this week.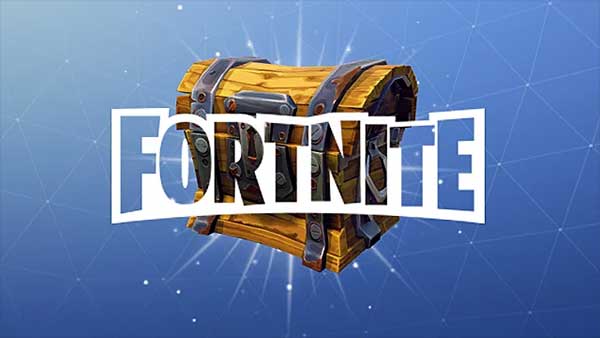 She asked if Simons was committed to looking into video game loot boxes and keeping the oversight committee informed about the topic, and he replied with a simple "Yes." You can watch the exchange in the video below. In her speech, Hassan talks about how regulatory bodies in other countries such as Belgium have taken steps to regulate loot boxes due to their "close link to gambling." She added, "Given the seriousness of this issue, I think it is in fact time for the FTC to investigate these mechanisms to ensure children are being adequately protected, and to educate parents about potential addiction or other negative impacts of these games."
No timeline has been provided as of yet regarding when the FTC may kick off its investigation into loot boxes or what the investigation might amount to. It's still early days.
This is not the first time that Hassan has asked for video game loot boxes to be looked into. Earlier this year, Hassan wrote a letter to the ESRB asking about what kind of action the ratings group could take to help inform consumers about games that feature loot boxes. In response to this, the ESRB announced it would add a designation for loot boxes on some games in the United States.
The ESA, which represents the video game industry's interests in Washington and organises E3 every year, believes loot boxes are not gambling, and previously said it would like to see the video game industry self-regulate when it comes to loot boxes. Meanwhile, some politicians would rather see laws made against loot boxes. A politician from Hawaii, Chris Lee, is trying to make a law that would limit the sale of video games with "gambling-like mechanisms" to people under 21. Lee told GameSpot that he was aware of ESA lobbyists being flown to to Hawaii to try to stop the conversation about loot boxes from happening.
In Australia, the Senate inquiry into loot boxes moved forward this week. Kotaku AU reports that the Senate recommended that the Federal Government in Australia enact a "comprehensive review of loot boxes in video games."
Conversation around loot boxes heated up at the end of 2017 in the wake of EA's Star Wars: Battlefront II. For a brief period of time, before the game's official release, the title allowed players to spend real money on loot boxes that could potentially include items that impact gameplay. Some said this made Battlefront II effectively a slot machine where players could pay for the chance to get something they wanted. EA removed loot boxes from Battlefront II on the eve of the game's public release, though it appears the controversy negatively impacted the game's sales. Battlefront II re-introduced microtransactions in 2018, but only for cosmetics. EA's newest shooter game, Battlefield V, features no loot boxes at all, while microtransactions aren't turned on yet. Other games, such as Overwatch, continue to use loot boxes as an extra method of monetisation.
via GameSpot
Most Recent Trailers for FORTNITE
Latest FORTNITE News & Rumors
Microsoft announced that Fortnite (@FortniteGame) is now available to play for free on supported iOS, iPadOS, Android phones and tablets, and Windows PC with Xbox Cloud...

Microsoft has confirmed that 30 optimized games will be available for Xbox Series X and Xbox Series S at launch on November 10. Games Optimized for Xbox Series X|S showcase...

The world-wide phenomenon that is Fortnite continues to grow since its release back in July of 2017. Fans continue to flock for their official fortnite merchandise here, that...
Rate This Article
Average Score: 3.88




Votes: 9